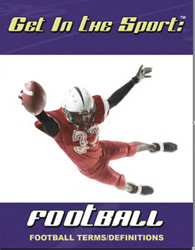 getinthesport.com is a bridge and introduction for any and every one to "Get in the Sport".
Detroit, MI (PRWEB) August 22, 2013
Since the beginning of time sports have been a very important part of our society as it relates to team work and socialized competitive building skills. It is only fitting to take advantage of any obtainable resource that will either educate the novice or enhance the seasoned sports buff. The Affirmation Publishing Co., LLC website: http://www.getinthesport.com is a bridge and introduction for any and every one to "Get in the Sport".
The nine easy to understand eBooks on Auto Racing, Baseball, Basketball, Bowling, Football, Golf, Hockey, Soccer and Tennis, can be quickly downloaded from the getinthesport.com website, right into a mobile device for easy access. Imagine being at a business, family gathering or outing, and any one of the nine sports categories became the topic of conversation. What would one do or say to gain entry into this arena of discussion?
No worries. "Get in the Sport" eBooks will save the day and get the eBook user right into the game! Those having knowledge of the wonderful wide world of sports covered by the Get in the Sport eBooks would be the icing on the proverbial cake.
Parents of athletic students who have already put the plan in motion and set their sights on college to professional level sports will greatly benefit from the "Get in the Sport" eBooks.Never
before has sports terminologies been researched and applied to a readily available access. No matter what station in life the individuals may find themselves in, Get In The Sports eBooks will give one the confidence and empowerment for a person to hit a grand slam in any discussion dealing with the world of sports. Sports is an art form that lives in a distinctive category, often marching to the beat of a different drummer. To put it mildly, sports has been around since the Roman Days, and is here to stay.
Wait no longer….take advantage of the success oriented, educational sports tools available today! It's about all things sports, via our unique one of a kind eBook at Get in the Sport.com
Contact: "Get in the Sport" (313) 412-6552 Email: Info(at)getinthesport