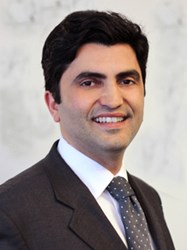 No two patients ever get the same procedure, because no two patients are experiencing the exact same problem.
Beverly Hills, CA (PRWEB) August 16, 2013
In a new article published to FaceliftNet.com titled "Top Facelift Myths," expert facial plastic surgeon Dr. Azizzadeh of the CENTER for Advanced Facelift Surgery in Los Angeles explores the common misconceptions people have about undergoing a facelift. As Dr. Azizzadeh describes, understanding myth from fact can help a patient make the right decision about undergoing the procedure.
"A couple of the most popular misbeliefs about undergoing a surgical facelift in Los Angeles is that it will require a long recovery period and produce results that look unnatural. When a patient visits an expert facial plastic surgeon, both are completely false," said Dr. Azizzadeh.
Other myths rounding out the top five list include that facelifts are a female procedure, all facial plastic surgeons undergo the same training, and that everyone experiences the same results.
"In the past, it was true that facelift surgeries were undergone primarily by females. However, as more and more men realize the advanced techniques available for achieving a look that isn't overdone, they're becoming patients more and more frequently," said Dr. Azizzadeh
At the CENTER for Advanced Facelift Surgery, Dr. Azizzadeh strives to produce natural results first and foremost for his patients, as this is the best way to achieve a youthful, yet age appropriate outcome. To achieve this, when Dr. Azizzadeh performs a facelift in Los Angeles he develops a custom treatment plan unique to the needs of every single patient.
"No two patients ever get the same procedure, because no two patients are experiencing the exact same problem. For instance, one may have trouble with sagging jowls, while another may be more concerned with cheek volume loss. Thirty years ago, the answer for both would have been to tighten their facial skin at the hairline, but now, addressing each patients needs as unique offers a higher quality procedure and much better results," said Los Angeles facelift surgeon Dr. Azizzadeh.
Dr. Azizzadeh is a world-renowned facial plastic surgeon and the author of five bestselling books, including the popular consumer guidebook "Beverly Hills Beauty Secrets." He was recognized as a Beauty Expert in 2012, and has been featured in popular media outlets such as Entertainment Tonight, The Doctors, LA Times and the NY Times. Dr. Azizzadeh serves on the Physician Advisory Board of Sanofi-Aventis, Mysoscience, Mentor, and SkinMedica, and was awarded the RealSelf Top Botox Experts Award in 2011. As a Harvard trained facial plastic and reconstructive surgeon, Dr. Azizzadeh has a unique understanding of both facial aesthetics and function.
If you'd like additional information regarding Dr. Azizzadeh or the CENTER for Advanced Facelift Surgery in Beverly Hills, please call (310) 657-2203 or visit http://www.faceliftnet.com.