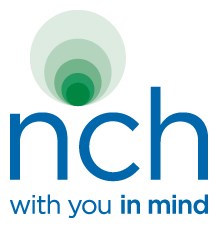 A complementary therapy, such as hypnotherapy, is one method of helping to lose weight and maintain the weight loss.
(PRWEB UK) 16 August 2013
According to an article published by Huffington Post on August 9 titled 'The Cookie Diet: Can It Actually Result in Weight Loss?' the new diet plan allows those on the diet to eat nine biscuits in two hour intervals throughout the day, followed by a meal consisting of between 500 and 700 calories.
The diet, devised by Dr Siegal, is said to encourage your brain to eat smaller portions. However, as there are no fruits or vegetables in the diet, users are encouraged to take multivitamins and regularly drink water. According to the article, 500,000 people on the diet have lost weight using the plan.
The National Council for Hypnotherapy (NCH) connects members of the general public with professional, skilled hypnotists throughout the UK who are qualified to help with a wide range of issues, including weight loss. A representative for the company said:
"Although some people may have seen results on diets such as this, there is no indication that these types of diets show long term results. A complementary therapy, such as hypnotherapy, is one method of helping to lose weight and maintain the weight loss. Techniques such as hypnotherapy do not focus on certain foods that can or cannot be eaten, but rather identifies steps to change habits and implement healthy changes to diet and lifestyle."
NCH continues to follow health related news.
NCH represents over 1800 hypnotherapy professionals within the UK and is committed to ensuring the highest possible professional standards amongst our members. Those looking for help with smoking, weight, anxiety, panic attacks, habits and phobias may be helped by local NCH accredited therapists, look for the NCH seal of approval on their websites. As one of the largest registers of independent Hypnotherapists, the National Council for Hypnotherapy (NCH) is actively involved with the Complementary and Natural Healthcare Council (CNHC) and strives to develop standards for the benefit of the profession, now and into the future.
Update: Since publication, there have been several points which Dr Siegal would like to raise, which were not mentioned in the article and which we would like to highlight. The first is that the cookies are different to regular cookies you would buy in a shop, these are special cookies which contain protein and amino acids which help stave off hunger pangs.
You are advised to take a good quality multivitamin on a daily basis, and experts behind the diet say: "We would like to point out that the main meal consumed on the plan promotes plenty of vegetables, salads and the addition of fruit as part of a dessert."