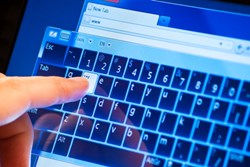 Trying to institutionalize the distribution of HTTP proxies will only result in failure.
Dallas, Texas (PRWEB) August 16, 2013
idcloak's latest article is an introduction to several sources of fresh proxy servers that are released on a daily basis. Internet users on censored connections can use them to stay one step ahead of content filters that are also updated daily to block newly discovered proxy IP addresses.
The article, Proxy of the Day, offers a list of proxy groups which distribute fresh web proxies to members of their private mailing lists.
"For anyone behind high-grade censorship, the only way to sustain free access to the web is to find a new proxy every day," says idcloak's senior web researcher, Robin Welles. "These proxy groups circulate new proxies through closed networks, often by means of email lists, so the censors are always a step behind."
Asked why idcloak does not recommend its own proxy services, Welles explains this level of anti-censorship is best done at the grass roots level. "Trying to institutionalize the distribution of HTTP proxies will only result in failure. Censors shut down access to your visible services (if not your site) and force you to operate underground; and that's a territory where the Facebook, Yahoo and Google proxy groups are already doing a very good job."
"These groups are mobile, fluid and anonymous, often with careful precautions put in place so that new proxies only go to censored users and not filter administrators. This kind of democratic community can't easily easily be supported at the private company level – at least not where free HTTP proxy technology is concerned."
idcloak is due to release its VPN unblocker service in early September, which will offer users complete immunity from censorship. The service requires a cost subscription, however; "It's expensive running a solid VPN service, and we understand that the cost will put VPN unblocking out of reach of many netizens. But we do want to help them the best we can, and that was the reason for writing this article."
idcloak Technologies has published over 700 articles on internet unblocking, security and privacy. See idcloak.com for more.