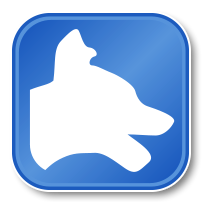 Asheville, NC (PRWEB) August 16, 2013
FetchRx Pet Pharmacy has added a Blog and Learning Center to its website. The new feature allows pet owners to research products, pet health, pet safety, training and a myriad of other pet-related topics in order to be able to offer pets exactly what's needed to thrive.
FetchRx, a relatively new upstart, has already established itself as a super-affordable, community-conscious pet-supply company that integrates well with both with its online base and its local community in pet-friendly Asheville, North Carolina. Now, by adding the information sources, pet owners can learn more about what products needed before ordering from FetchRx rather than simply walking into a brick and mortar store and purchasing a product with little knowledge of what the product does.
The site gives detailed information on all its products—including the details of such things as the chemicals used in flea and tick collars. Customers get educated about their pets and their needs and get the best prices—all from one service.
The site's Blog and Learning Center discuss tips for training, how to housebreak animals, pet-safety, aging pets, treatments and cures and preventions for many ailments, and even pet breed information for those trying to choose the best dog or cat for their lifestyle and living situation.
The RSS feed and the ability of users to be able to post articles on social media are two more pluses FetchRx offers.
The company welcomes any and all input and suggestions on how it can better meet pet owner needs, and customers are invited to contact the company at fetchrx.com or by calling 888-732-3979.