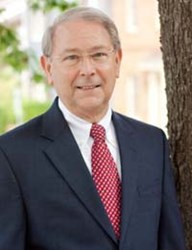 We appreciate that BP Studios is able to provide us with a total enterprise marketing solution.
Morrisville, NC (PRWEB) August 21, 2013
Biblical Recorder, the official news journal of the Baptist State Convention of North Carolina, is proud to announce the relaunch of its online presence, BRNow.org, featuring the first responsive design of any online, state-level Baptist newspaper located within the United States.
With more and more website visitors accessing BRNow.org through mobile phones, tablets, iPads and Kindles, a responsive redesign that allows Biblical Recorder content to adjust and adapt when seen in different viewing environments proved vital to the Recorder's continued success and readership.
"Allan Blume, Biblical Recorder's editor and president, had been looking for ways to increase online readership within younger generations," said Drew Robison, president/CEO of BP Studios. "So we implemented a new site—built responsively—that combines the Recorder's content with state-of-the-art technology that makes it easy to view on the devices these younger generations typically use."
The Biblical Recorder has been the news journal for North Carolina Baptists since 1833. The 180-year-old print medium has expanded to the popular website BRNow.org, an online digital edition, the BRweekly e-newsletter, a smart phone app as well as social media communications through Facebook and Twitter. The Biblical Recorder is the trusted source for news and information for more than 4,000 Baptist churches in North Carolina, but strong readership extends across North America and around the globe.
"We have worked with BP Studios for more than 5 years," Blume said. "We appreciate that they value the importance of not only producing engaging websites, but also that they've invested heavily into providing us with an enterprise marketing solution that incorporates lead scoring, marketing automation and visitor conversions that takes our website to the next level."
—BP—
Founded in 1994, BP Studios is an award-winning, full-service creative media and web services agency headquartered in Raleigh, North Carolina. Serving a diverse client base of small and medium businesses, non-profits, religious organizations, and membership groups, BP Studios utilizes BP WorldCast CMS, a content management system, to produce and manage online marketing, interactive media, social media and eCommerce while delivering SEO/SEM optimized content to the Internet and mobile devices in any language. Other keys services include marketing and promotion, and video productions.