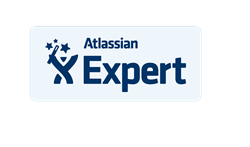 Isos Technology provided excellent value and quick turnaround. They solved some complex, long standing issues which, so far, even Atlassian has had no solution.
Tempe, AZ (PRWEB) August 16, 2013
Isos Technology, an Atlassian Expert and leader in enterprise software development, IT recruiting and agile consulting services, announced today the development and launch of a new custom Confluence solution for an Arizona-based IT security company.
The new system completely automates a tedious and manual process that was prone to errors. Prior to implementing the new Isos solution, the company had a complex system to make edits to approximately 250 customer support books in multiple languages that were published in their Confluence team collaboration software.
The old system didn't support rewriting existing spaces (groups of content), so anytime the company had to make updates to the documents, they had to manually export the spaces from internal servers, delete the corresponding space and then upload the documents as a new space.
Isos technology was engaged to design an automation system to more easily and efficiently manage and control the publication of content through multiple Confluence environments. As a result, content promotion between tiers was reduced from a process that required downtime and would take many hours if not days, to a fully automated, continual process with zero downtime.
"For a challenging Confluence customization, we hired Atlassian Experts, Isos Technology. They provided excellent value and quick turnaround for a turnkey solution. They solved some complex, long standing issues which, so far, even Atlassian has had no solution," commented the client's project manager.
As part of the project, Isos Technology developed a custom external scripting solution using the APIs, as well as architected companion Confluence plugins to expose additional functionality via rest APIs. Isos also developed a new Confluence API to further Confluence's security and protect the IT security company's customer privacy. The new system developed by Isos Technology is the first of its kind to enable organizations to easily stage and migrate a large amount of content between Confluence instances.
About Isos Technology
Isos Technology is an Atlassian Expert and a leader in solving complex business, people and technology challenges in software development, mobile and information technology. The Company's proprietary people assessment methodology helps find leading engineering talent to drive advanced software and information technology solutions for enterprise clients. The company's management team and software engineers all share their expertise on the corporate blog as well as on Twitter, LinkedIn, Google+ and Facebook. For more information visit http://www.isostech.com.