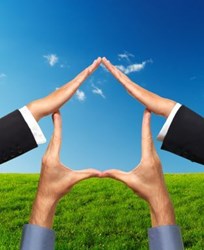 Toronto, Canada (PRWEB) August 18, 2013
If a homeowner has a mortgage they have options to either apply for a new mortgage to get a lower rate or choose to pay off their mortgage before the end of the term. Regardless of what a homeowner chooses to do with their mortgage, it is important to be fully aware of the circumstances surrounding prepayment options says KANETIX.
A mortgage contract is a legally binding contract, and a homeowner is obligated to follow the rules outlined in the contract specifically. If one fails to do so, they could be in breach of their contract and face various penalties. A prepayment option, however, enables one to repay their loan before the term of the loan has been reached. It is important to note that a mortgage loan may be considered to be prepaid even when it has not been prepaid in full. For example, some mortgage contracts will indicate that prepayment relates to any amount that has been paid beyond the amount of the minimum monthly payment. Paying even a few dollars more per month or making payments too soon may trigger the prepayment clause in the mortgage contract.
Because the prepayment options for a mortgage contract can vary significantly from one lender to the next, it is important for one to review and understand their prepayment options in detail before they sign their loan documents. While some people will apply for a new mortgage with the intention of remaining in the home until the end of the mortgage term has been expired, others may have plans to repay the loan in full before the end of the term or to refinance the loan to obtain cash out. Others may have plans to move to a new home within a few years. There are different prepayment options available, so it is important to review the prepayment terms in detail before one applies for a loan. This will help to ensure that a loan closely meets ones needs and objectives.
One of the most popular prepayment options includes accelerated payments. Making accelerated payments can allow borrowers to pay the principal balance of the loan, while paying less interest over time. Borrowers can accomplish this by increasing their payment frequency. Payments can be made on a semi-monthly, bi-weekly, or weekly scale. While accelerated payments can help to reduce the overall amortization costs, it does require making payments—sometimes higher payments—more often. As such, homebuyers who are considering employing this prepayment method should monitor their budget carefully.
If a homeowner already has an existing mortgage in place and are considering prepaying the loan in part or in full, they can learn more about their current prepayment options in any number of ways. One good option to consider is to read through the original mortgage documents that were signed. One can also contact the mortgage company's customer service directly to obtain more information. However, if one has plans to prepay the loan in full, it is wise to get a copy of the prepayment options in writing before proceeding.
When thinking about taking advantage of prepayment options available, consider what factors will trigger the prepayment clause from going into effect. Does the loan need to be paid in full, or will a certain dollar amount of prepayment trigger the prepayment clause? In addition, one can research the prepayment fees and charges that may be assessed. In some cases, this is a flat fee, but in many cases, a percentage-based fee is applied.
Some lenders will allow one to prepay a loan early without a fee if they are refinancing their mortgage with them. In some cases, the calculation of the prepayment penalty will be rather complex. If this is the case, a homeowner should contact their lender's customer service department to obtain an estimate of the fee that they may be responsible for. This should be done before actually making a prepayment and this will ensure no one is not caught off-guard with a huge prepayment penalty fee.
-30-
About KANETIX®
Launched in October 1999, KANETIX was Canada's first online insurance marketplace and today provides over a million quotes per year to consumers looking for insurance, as well as comparisons for mortgage rates and credit cards.
The KANETIX comparison service is a one-stop shopping environment for consumers. Each day, thousands visit the KANETIX website to comparison shop their various financial needs. Shoppers choose what they want to compare, obtain a quotation and complete an online application or, with the help of KANETIX connect with the provider to purchase or apply for the product over the phone.
Through its Software as a Service team, KANETIX is also the leading provider of online insurance quotation technology, developing online quotation systems, mobile solutions, actuarial tools and websites for many of Canada's largest insurance brands.
For more information, visit KANETIX.ca or contact:
Natasha Carr
416.599.9779 ext. 343
publicrelations(at)KANETIX(dot)ca
KANETIX Ltd.