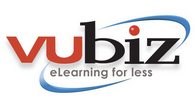 Los Angeles,CA (PRWEB) August 16, 2013
Vubiz announces the launch of one of their most popular elearning courses completely redesigned. The Balanced Scorecard: Looking at an Organization from More than One Perspective is a four module program providing an in-depth examination of the Balanced Scorecard, an important tool for strategically managing an organization's performance.
Vubiz President Jim Rapino says, this valuable elearning program improves results "the balanced scorecard approach helps companies successfully execute their strategies which is why this program is so popular." The program looks at how the balanced scorecard ensures the proper execution of strategy and balances an organizations current performance against the long-term health of the organization. It offers a strategic view of the organization including all perspectives, a process for managing the organization strategically instead of tactically, building a risk scorecard, scenario planning and a common terminology for discussing strategic issues and communicating strategy to the entire organization. Rapino says, this course improves organizational performance by measuring what matters and focusing on the drivers of future performance.
Available in English and French, the revised, updated and expanded course now includes detailed case studies of two balanced scorecard implementations: MDS, a private sector company, and the RCMP, an example of a public sector organization. The new program enhances the learning experience with audio, video clips, heightened interactivity, frequent review questions, illustrative charts, diagrams, photos, references and citations. A final exam helps learners gauge their understanding of the material in the course and, when passed, generates a certificate of completion.
This online program qualifies for 9 professional development hours.
Vubiz is an award-winning elearning company offering unbeatable value and outstanding customer service. Vubiz offers content development, a robust LMS, user-friendly authoring tool and an impressive online library of more than 2500 courses.