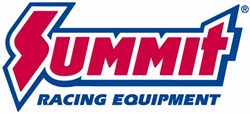 Tallmadge, OH (PRWEB) August 19, 2013
Improved braking performance for hundreds of American and import vehicles from 1963 to 2011: As one of a handful of North American companies qualified to make brakes for the OEMs, StopTech has the resources to make performance rotors for thousands of American and import vehicles. Its slotted and drilled rotors are fully machined, inspected, and mill-balanced to reduce vibration and increase resistance to heat.
Most rotors have StopTech's corrosion-resistant E-Coat finish on both sides of the hat, inside the cooling vanes, and on the outside edge. This finish reduces the accumulation of rust that can cause runout issues that can lead to poor braking performance and accelerated brake pad wear.
SLOTTED ROTORS
These rotors have StopTech's exclusive Vac-U-Slots to help evacuate gasses and dust, shed heat, keep the brake pad surface clean, and push water off the braking surface during rainy conditions for better stopping power.
Product Link
DRILLED ROTORS
These rotors are cross-drilled to improve heat and gas dissipation. Cross-drilling also helps wipe away the debris that forms between the pad and the disc, improving stopping power.
Product Link
Summit Racing Equipment
http://www.SummitRacing.com
1-800-230-3030