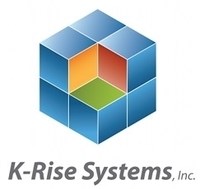 The Vendor Onboarding Application is a great new way for companies to explore EASYProcess and the modules built with it but within a shorter time frame at an entry level budget.
Aurora, IL (PRWEB) August 17, 2013
K-Rise Systems announced today that Vendor Onboarding, part of the Vendor Self-Service and EASYBuyer Modules, is now available as a standalone application. The application originated as a collaborative effort between K-Rise Systems and one of its customers and has since been added to the product line.
Integration vital to vendor management process, the application optimizes the vendor onboarding process by eliminating the task of scanning and faxing forms, as well as eliminates manual re-entry to adjust outdated information. New vendor information is validated within the ERP; the appropriate form (based on vendor type) is generated, and upon submission follows the appropriate approval hierarchy.
Internal users have the ability to send a link to new vendors to fill out an onboarding form. This form can be different for each vendor type but all forms share certain similarities, such as enforcement of company-specific rules, for example. This form will follow the appropriate approval workflow, based on the organization's hierarchy, until it reaches the ERP where this information will be stored.
If the new vendor is owned by a parent company, Vendor Onboarding will recognize this relationship and populate this data within the ERP accordingly. This reduces the risk of duplicate entries or entries that have been improperly stored and are now lost.
Kent Johnson, Director of Marketing at K-Rise Systems, commented on Vendor Onboarding as a standalone application:
"Migrating from paper to electronic, across the supply chain, is a long road for many companies. We decided to make some of this migration a bit easier by making available smaller pieces of our large scale modules. The Vendor Onboarding Application is a great new way for companies to explore EASYProcess and the modules built with it but within a shorter time frame at an entry level budget."
K-Rise Systems hopes that Vendor Onboarding will assist businesses in vendor management and ultimately streamline this process. By implementing Vendor Onboarding, organizations will be able to reach operational goals and manage new vendors quickly and efficiently.
Since 2005, K-Rise Systems has been working with varying ERP communities, offering its EASYCommerce, Vendor Self-Service, and EASYBuyer portals, all of which are built using EASYProcess, as business solutions. Specifically, K-Rise Systems' modules, portals, and applications connect to all versions of JD Edwards and SAP. Among the company's customers utilizing EASYProcess solutions are leaders in the airline, media entertainment, construction, and consumer products industries, respectively, as well as government municipalities.
About K-Rise Systems
K-Rise Systems, Inc. is a software solutions provider based in the western suburbs of Chicago, IL. The company has a diverse client portfolio, including organizations in such industries as communications, medical technology, and marine applications. K-Rise Systems, Inc. serves its clients using its proprietary development platform, EASYProcess. EASYProcess has evolved from a simple connector to an advanced workflow engine combined with a portal and application development platform. K-Rise Systems provides training, mentoring, and support for use with EASYProcess. K-Rise Systems also offers numerous pre-built applications and portals all built with EASYProcess. All of K-Rise Systems' modules can be implemented through any version of Microsoft SharePoint.
All other product and service names mentioned are the trademarks of their respective companies.
Contact Information
Kent Johnson
K-Rise Systems, Inc.
630.898.2923