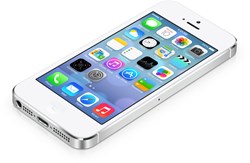 We are thrilled with the feedback of our site! We just want to make it as easy as possible to take advantage of what iOS 7 has to offer.
(PRWEB) August 17, 2013
iOS Beta is pleased to announce iosbeta.co and the start of UDID registrations.
iOS Beta offers the latest iOS 7 beta downloads, along with easy, secure UDID registration.
iOSBeta.co went live a couple of months ago and has been gaining traction for the fastest, most secure way to register your UDID.
Every year Apple releases there new iOS beta software to developers. The price to become a developer is $99, not everyone wants to pay that. That is were iOS Beta comes in.
iOS Beta will do the work for the customer. For just $8, iOS Beta will register your UDID. Once registered, the customer will be able to download any iOS beta straight from iosbeta.co. The best part, customer support.
"The customer support has been amazing! I needed to find my UDID for an Apple TV, iOS Beta was there the whole way. They helped me find the right program to get my UDID." explains James Oberlin, iOS Beta Customer. They pride themselves on customer support and want their customers to have the best experience possible.
Head on over to iosbeta.co, register your UDID, and get started seeing the amazing possibilities of iOS 7.