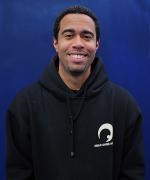 It is very rewarding to contribute to the breadth of education USA Gymnastics offers its professional members by way of the US National Congress and Trade Show.
Emeryville, CA (PRWEB) August 16, 2013
Head Over Heels Athletic Arts is pleased to see the head coach of its competitive boys' team off to this year's National Congress to be held in Hartford, Connecticut. Michael Ashe, the Vice President of the Northern California Gymnastics Judges Association and Regional Technical Director of the National Gymnastics Judges Association, will be presenting on two topics. Held in conjunction with USA Gymnastics Championships, this year's Congress takes place August 15th to 18th.
The 2013 USA Gymnastics National Congress is an amazing educational opportunity. The event consists of educational seminars, presentations, and demonstrations on a variety of topics pertinent to the gymnastics community as well as a trade show. Sessions are taught by nationally recognized professionals from all areas of gymnastics.
Ashe, along with Jonathan Corbitt, will be presenting on Saturday, August 17th on two topics: the 2016 Code of Points: Optional Routine Construction for Floor Exercise, Pommel Horse, and Still Rings and the 2016 Code Points: Optional Routine Construction for Vault, Parallel Bars, and High Bars. Each lecture will provide a high level overview of FIG requirements and routine construction considerations for the current quadrennium including recent FIG Code of Points updates, trends in routine construction, and common mistakes and pitfalls to avoid. All six men's events will be covered. Ashe will also judge parallel bars at USA Gymnastics Championships.
About the company:
Head Over Heels Athletic Arts has been providing a positive athletic experience for children of the San Francisco Bay Area for over 30 years. The 22,000+ square-foot facility in Emeryville, Calif. makes them one of the largest non-profit athletic arts facilities in all of Northern California. Head Over Heels instills a lifelong love of being physically active through various gymnastics classes, including recreational gymnastics, special needs gymnastics, and competitive gymnastics as well as Dance. Head Over Heels has been offering kids gymnastics programs to keep youngsters physically active since 1977.