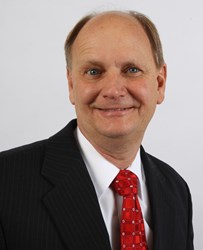 I don't recommend trying to hide your house in a company for asset protection. The truth is, it doesn't work.
(PRWEB) August 16, 2013
In his new article How to Hold House Title for House Protection, Asset protection attorney Lee Phillips explains that it is a mistake to think that putting a house title in a corporation or Limited Liability Company (LLC) will give house protection. He cites the fact that not only will someone lose valuable tax benefits; they will not get the protection they expect.
Asset protection is designed to help people save their assets from lawsuits and creditors. This is an important part of personal legal planning. However, many people use the wrong legal tools for trying to accomplish this. They don't get the protection they are expecting and they miss out on many money saving tax benefits.
In the article, Attorney Phillips explains how the laws for companies are structured to protect a business. Using them to protect a house will disappoint. It is basically using the legal tool for the wrong purpose and it will not give the anticipated protection.
An even bigger problem with holding a house title in a business is that most personal tax benefits are lost. Lee outlines in the article the tax benefits and why they are lost.
There are many strategies used to get asset protection. However, some of the strategies are costly in both time and money. Holding a house title in a business is one of those costly strategies. In the end in such strategies don't give people the asset protection they want. Attorney Lee R. Phillips has written this article to help people understand important aspects of asset protection and gain an understanding how some asset protection strategies can fail. This will help people get a better handle on their asset protection choices.
Mr. Phillips says, "I don't recommend trying to hide assets for asset protection. The truth is, it doesn't work. There are other disasters waiting to happen when you put your house title in a company. Your asset protection plan is only as strong as the weakest entity."
Mr. Phillips is an attorney who serves as a counselor to the Supreme Court of the United States. He enjoys helping other people apply the law, not only to provide asset protection and estate planning, but to use it to structure businesses and save taxes. He is the author of 11 books, including his latest, Protecting Your Financial Future. He has written hundreds of articles for professional people assisting them in finding various strategies to use the law to protect their property, save taxes and make additional money.
LegaLees is a legal self-help publishing company that was founded in 1982. It produces products designed to help people understand the law and better structure their personal and business affairs. Their mission is to help people protect assets and prevent legal disasters that can strike at any time.