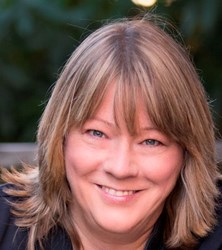 Teamwork is key, I realize that I don't work in a vacuum. The Secret Sauce many times is just pointing out how employees can participate towards the goal. I love it when employees get excited about progress, it motivates everyone.
Campbell, CA (PRWEB) August 29, 2013
Cold Craft, Inc. a growing midsized commercial and residential heating and air conditioning company near San Jose, CA dedicated to energy efficient heating and air conditioning as well as niche markets, announced the appointment of Susan Nichol as its Chief Executive Officer.
Nichol has a passion for renewable energy projects as well as commercial projects, but the residential customer is where she personally gets the most satisfaction. Operationally she is a big thinker and sees efficiency in the numbers. Nichol managed several multimillion dollar projects at places of employment at Comcast, TCI and AT&T. In each of her positions, Nichol had been allowed to use her entrepreneurial acumen to seek out efficiencies in the operations and to make these companies more effective and efficient though increased communication, training and focusing on incremental improvements that had large impact on the bottom line. Her leadership focus turned around the failing safety program for over 800 technicians, resulting in each employee receiving a safety bonus. Other successes include reducing bad debt from 9% to 2% and an asset recovery program that recovered over $6M of assets within a 12 month period. Nichol adds, "You can do anything if you have team behind you."
Nichol also devotes her time volunteering and has served as Corporate Chair of the American Cancer Society for Central CA; she was awarded an individual award from The United Way for increasing contributions over 1,000% year over year. She believes that when people give back they are reminded that not everyone is in a fortunate state in their lives.
"I'm excited about this opportunity to join Cold Craft, Inc. in a larger role to really help this team of dedicated technicians, installers, estimators, dispatchers and office personnel. I love working with people that have passion for the customer," said Nichol. "I'm looking forward to working with our customers, vendors and others that make up the entire Cold Craft, Inc. team."
# # #
Cold Craft, Inc. opened for business in 1991 serving the San Francisco bay area in heating, air conditioning and refrigeration for both commercial and residential aspects of the trade. The company has a continuous improvement program that includes incentives for education such as being NATE certified; this is why Cold Craft was awarded the Circle of Excellence from NATE, the gold standard in HVAC. The firm also has been Diamond Certified for 11 years. The employees also pride themselves on offering new technology, renewable and energy efficient solutions. Cold Craft's goal is to continue to grow in the HVACR industry in the bay area and hire additional experienced technicians and installers. Learn more at http://www.coldcraft.com, or follow Cold Craft, Inc. on Twitter @suzi_coldcraft.