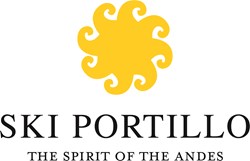 Santiago, Chile (PRWEB) August 16, 2013
For skiing and snowboarding aficionados, the ultimate ski-in-summer experience is a ski week in Ski Portillo, Chile. To make the ski week even more sublime, Ski Portillo offers heliskiing in the Andes Mountains from mid-June until the end of September, providing guests access to endless untracked powder terrain in the surrounding mountains.
Portillo's heliskiing service utilizes a state-of-the-art GPS-equipped Eurocopter AS350 B3 helicopter (operated by Suma Air), with a capacity of four passengers plus the heli-guide and the pilot. The low-noise helicopter with GPS features a leather interior to make the heli experience even more comfortable and luxurious.
Prices for Portillo heliskiing start at US$290 for the first run and US$195 for additional runs. Prices are per person are based on four skiers and one heli-guide.
Heli-Sightseeing
In addition to heliskiing for advanced skiers and boarders, sightseeing flights are available which allow all guests to discover the surroundings of Portillo by air, including the Laguna del Inca and the impressive mountains along the Chilean-Argentinian border, including Aconcagua, the highest peak in South America. The rate for sightseeing flights for up to five passengers is US$950 for a 20-minute flight or US$450 for a flight from the base of Portillo to arrive in style at Tio Bob's restaurant, mid-mountain on Portillo.
And for guests who want to arrive to Portillo by air, there is the option of flights from Santiago Airport (SCL) to Portillo for US$2,900 for up to five passengers and carry-on luggage.
Click here for photos of heliskiing in Ski Portillo. Click here for video of heliskiing in Ski Portillo.
For reservations and more information about all-inclusive Ski Portillo ski weeks, call toll free 1.800.829.5325, email reservas(at)SkiPortillo(dot)com or visit http://www.SkiPortillo.com.
About Ski Portillo
Located approximately two hours northeast of Santiago and accessible via direct flights from numerous North American cities, Ski Portillo is the dream South American ski destination. Its incomparable setting – on the shores of the Lake of the Incas and surrounded by 19,000-foot Andean peaks. Per person prices for the 2013 season begin at US$1,950 at Hotel Portillo (based on double occupancy) or $1,300 (based on quad occupancy) at the Octagon Lodge; For reservations call toll free 1.800.829.5325, or email Reservas(at)SkiPortillo(dot)com. More information on Ski Portillo is available at http://www.SkiPortillo.com. Follow Ski Portillo on Twitter (@SkiPortillo) or Facebook.
Ski Portillo also owns and operates Tierra Atacama Hotel & Spa, located in the Atacama Desert in northern Chile, and the Tierra Patagonia Hotel & Spa, which opened in December 2011 in Chilean Patagonia. Tierra Patagonia opens for the season Sept. 1, and Tierra Atacama is open year-round, so Ski Portillo guests may create the ultimate Chile experience by adding on a visit to one or both of these luxury adventure resorts – and guests receive a 20 percent discount when combining a week at Portillo and visiting one or more of the Tierra Hotels.
Media Contacts:
Maureen Poschman: maureen(at)promocommunications(dot)com
Sarah-Jane Johnson sarahjane(at)promocommunciations(dot)com
+1.970.925.8480