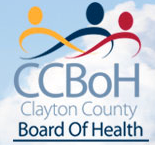 We believe that young people make better decisions when they are well informed about the realities of sexual activity
Atlanta, GA (PRWEB) August 16, 2013
Local adoption agency Independent Adoption Center will participate in the upcoming 2nd annual Teen Maze for Clayton County youth. The Teen Maze is a life-sized interactive "game" through which youth will navigate while learning about life choices. The event, presented by the Clayton County Board of Health, aims to educate local youth about the importance their decisions can have in their life.
The maze progresses through various "stations" representing milestones or events, beginning with a "Party Scene". Participants will randomly be assigned a path that will take them through events such as "abstinence", "adoption", "graduation", or "jail". Each participant will navigate a unique path through the maze, with both negative and positive outcomes represented.
At the adoption station, youth will learn about the various forms of adoption: open adoption versus closed adoption. They will learn about the consent forms involved in adoption, and how signing these forms would relinquish their parental rights and responsibilities. Participants will then get a chance to discuss their feelings about this process with an adoption counselor.
"We are proud to participate in this years Teen Maze," said Ryan Schwab, IAC's Marketing Director. "We believe that young people make better decisions when they are well informed about the realities of sexual activity, and their options regarding abstinence and birth control."
The Teen Maze is presented by the Clayton County Board of Health, and will take place this Saturday, August 17th 2013 from 10:00am to 4:00pm at the Riverdale Town Center, located at 7210 Church Street in Riverdale, Georgia.
About Independent Adoption Center
Independent Adoption Center (IAC) is an open adoption agency that provides open adoption placement and counseling to birth and adoptive families to ensure that every child grows up feeling loved and supported. Since opening in 1982, the IAC has successfully placed over 4,000 newborns with families in the United States. IAC is the largest open adoption agency in the country, facilitating adoptions in 49 states, and fully licensed in California, Indiana, Georgia, North Carolina, Connecticut, Texas and New York.