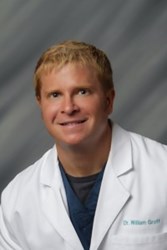 In my experience, home remedies for PPP are not effective. The best method is laser PPP removal.
(PRWEB) August 23, 2013
An article published July 3, 2013 on XHealthReport.com described various home remedies for getting rid of Pearly Penile Papules. The article suggests applying Alpha Hydroxy Acid cream to the affected area or an antibiotic ointment. For more natural home remedies, the article advises applying castor oil or tea tree oil to the papules. However, expert PPP doctor William Groff, DO, believes laser removal is the most effective way to clear the condition safely and quickly.
"I know that because of the sensitive nature of the condition, many men would love to find an effective treatment for Pearly Penile Papules that they can do in the privacy of their own home. In my experience, however, home remedies are not effective at all. The best method is laser PPP removal," explained Dr. Groff, a San Diego dermatologist.
Pearly Penile Papules are tiny bumps that appear on the penis. They are typically the color of the patient's skin or a little lighter and it is uncertain what causes the papules. It is clear, however, that they are not sexually transmitted, nor are they contagious. Many men never seek treatment for the condition, but live with embarrassment over the condition.
"A lot of men are living with PPP and have no idea that there is an effective laser treatment that could rid them of the papules for good. I perform the laser treatment in my San Diego medical office and regularly treat men who experience a great improvement in self-esteem after the papules are removed," said Dr. William Groff.
Dr. William Groff is the leading expert in Pearly Penile Papule removal. He has been featured on television's The Doctors for his expertise on the subject and has performed more PPP treatments with the CO2 laser than any other doctor in the world. Dr. Groff uses a carbon dioxide (CO2) laser to diminish or completely eliminate the papules.
"The treatment begins with the application of a topical numbing cream that sets in for about 30 minutes before laser treatment begins. Once the treatment area is numb, I use a CO2 laser to carefully remove each papule. Most patients can return to work right away and full healing is usually seen within 2 weeks," explained PPP expert Dr. Groff.
Dr. William F. Groff has been practicing dermatology in San Diego for more than fourteen years and is considered a leader and innovator in the field. Having given over 100 lectures in several countries across the globe, Dr. Groff has a passion for sharing knowledge with others in his profession to promote research and advanced treatment methods. With a unique knowledge of injectable treatments, Dr. Groff travels the country to serve as a key opinion leader and trainer for Allergan INC, the makers of Botox Cosmetic, as well as Medicis and Merz Pharm. At Cosmetic Laser Dermatology in San Diego, Dr. Groff helps patients achieve ideal cosmetic goals through custom treatment plans developed to address their exact needs.
For more information on Pearly Penile Papule removal, contact Dr. Groff at (858) 657-1002 today or visit: http://www.gbkderm.com.