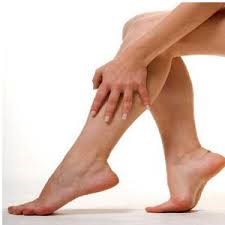 Many spider veins form the same way as varicose veins: a backflow of blood caused by vein damage. However, fair skinned people may also experience spider veins on their nose or cheeks after spending time in the sun
New York City, NY (PRWEB) August 28, 2013
The New York Vein Treatment Center is launching a campaign to help educate the public about the causes of spider veins. These unsightly veins can cause pain and embarrassment for the sufferer, the New York City vein center says, making educating the public about prevention a worthwhile pursuit.
Dr. Lev Khitin, a leading vein doctor at the New York Vein Treatment Center, explains that there are several causes of spider veins. "Many spider veins form the same way as varicose veins: a backflow of blood caused by vein damage. However, fair skinned people may also experience spider veins on their nose or cheeks after spending time in the sun."
While spider veins are not considered a serious medical issue, their presence can be embarrassing. People who are already experiencing this problem can take advantage of minimally invasive treatments such as sclerotherapy to address the issue.
The New York City-based vein center will be providing actionable information to help the public lower their risk of spider veins throughout the month of August. The center will be utilizing social media, including Facebook and Twitter, to spread the word on this topic.
For more information, visit:
http://www.veinstreatment.com
Varicose Vein Treatment Options
Varicose veins and spider veins are extremely common in men and women. While spider veins are very small, reddish veins on the surface of the skin, varicose veins are much larger, bulging, tangled veins that may appear bluish in color. Men and women suffer from varicose veins, although women are much more likely to have them.
Today, patients have access to a number of effective varicose vein treatment options. Advancements in technology and medicine have led to the development of effective, minimally invasive treatments that produce optimal results with few side-effects or downtime. These treatments include sclerotherapy, radio frequency ablation, phlebectomy, and endovenous laser ablation.
About New York Vein Treatment Center
The New York Vein Treatment Center (NYVTC) was established in 1982 as a medical facility devoted exclusively to the treatment of varicose veins, spider veins, and related venous disorders. The NYVTC is the most comprehensive treatment center in New York, with over 25 years of experience, the latest techniques and state-of-the-art equipment for the diagnosis and treatment of venous disease. Sclerotherapy, cryo sclerotherapy, foam and duplex-guided sclerotherapy, LASER therapy, micro-phlebectomy, TIGO, EndoLASERTM, ClariVein obliteration, Trellis thrombectomy and lysis are only some of multiple therapeutic modalities currently employed by NYVTC.
The founder, president, and leading physician of the NYVTC is Lev M. Khitin, M.D., F.A.C.S. Dr. Khitin is a well-known and respected surgeon, board-certified in cardiac, general, thoracic, and vascular Surgery, and a Fellow of the American College of Surgeons.
New York Vein Treatment Center
http://www.veinstreatment.com