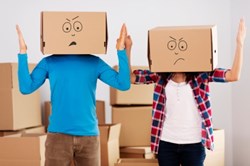 (PRWEB) August 17, 2013
In the CRX blog, "Moving Cities – the Trials and Tribulations", the writer discusses the stressors involved with moving.
The new blog released at Car Rental Express discusses the stressors involved with moving homes and cities. According to the author, moving is seriously considered one of life's MOST taxing events/processes.
CarRentalExpress.com (CRX) provides thousands of impartial consumer based Renter Rated reviews, including comments, for more than 200 car rental agencies. Reviews and comments are submitted by real people who have completed rentals through our site. CRX also helps find some of the cheapest car rentals in North America, lower than major brands. Reviews allow consumers to assess costs and service to choose the best car rental deal.
CRX Agencies with 4+ stars can beat the major brands on both price and service.