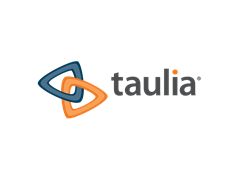 By offering supplier self-services and providing access to much needed capital, these organizations are able to empower their suppliers, while strengthening the global economy
San Francisco, CA (PRWEB) August 16, 2013
Taulia Inc., the market-leading SaaS platform for dynamic discounting, announced today that it is expanding its vertical market reach by partnering with Dolphin to provide three of the premier Oil and Gas organizations in the world with an AP automation solution, eInvoicing capabilities, inclusive self-services and dynamic discounting to over 100,000 of their suppliers.
These prominent Oil and Gas companies, two of whom are amongst the largest oilfield services companies in the world, are leveraging Taulia's Business Exchange™ solution to automate their invoice processes, improve their supplier relationships and dramatically increase their early payment discount opportunities.
"We are pleased to help these organizations better manage their global payables processes and enable a level of visibility that will make their day-to-day operations dramatically easier, more effective and more adaptable to the changing technology environment," said Bertram Meyer, CEO of Taulia. "By offering supplier self-services and providing access to much needed capital, these organizations are able to empower their suppliers, while strengthening the global economy."
All three organizations will implement Taulia's comprehensive cloud-based eInvoicing platform, Inbox by Taulia™, which eliminates the need for buyer-based manual data entry and reduces invoice errors. Inbox by Taulia will allow the Oil and Gas organizations to reach 100% electronic invoicing, as it provides flexible invoice submission methods ideal for all suppliers regardless of maturity, size or location; free of charge.
Dynamic discounting has become increasingly popular in the Oil and Gas industry, as organizations continue to discover the value of paying their suppliers early. Taulia's newest customers are expected to inject over $10 billion into the global economy through the Taulia platform, capturing in excess of $15 million annually in early payment discounts.
The Taulia Business Exchange suite will be implemented and rolled out globally, beginning with North America, Latin America and Asia. Taulia will work with the organizations to ensure that all multi-continental practices and processes meet the Oil and Gas industry standards and compliance requirements.
About Taulia
Taulia provides cloud-based invoice, payment and dynamic discounting management solutions for large buying organizations throughout the world. Organizations can reduce their total spend and achieve double-digit returns on cash positions, while allowing their suppliers opportunities to benefit from early payments, eInvoicing capabilities and low-cost financing options. Some of the most innovative brands in the world rely on Taulia, including Coca-Cola Bottling Co. Consolidated, Pfizer, Pacific Gas & Electric, Hallmark, John Deere and other Fortune 500 companies from various industries. Taulia is headquartered in San Francisco, California with offices in London, Düsseldorf, Germany, New York City and Park City, Utah. For more information, visit http://www.taulia.com. - See more at: http://www.taulia.com