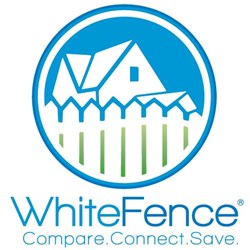 Houston, TX (PRWEB) August 16, 2013
When consumers move to a new home or apartment, they'll likely need to shop around for an internet service provider. Apart from that, some consumers are looking to upgrade to a faster speed, save money by taking advantage of another provider's special or are just plain unhappy with their current provider. In any case, understanding what all the providers have to offer will benefit the consumer in the long run.
Choosing an internet service provider can sometimes be overwhelming. Their new community may offer several high-speed options, including cable or fiber, or they may only have a few DSL or dial-up internet choices in their rural area. How does the consumer really know they're selecting the right provider that suits their needs?
Here's WhiteFence.com's list of the top 10 high-speed Internet service providers:
Comcast XFINITY
Comcast is one of the largest cable television companies in the United States, but they also boast more than 18 million internet cable customers, positioning itself as one of the largest internet service providers. Comcast offers a variety of connection speed options, depending on budget and internet usage. Download speeds range between 1.5, 3.5, 6, 20-25, 50, 105, and 305 Mbps. Choose one of Comcast's internet, phone and cable television bundled packages and the consumer may find themselves saving a considerable amount of money each month.
Time Warner Cable
Time Warner Cable is the second largest cable provider in the country, serving nearly 10 million Internet customers. Time Warner Cable not only has its own hybrid fiber coaxial cable network, which offers high-speed connections, but they offer several lower speed options. Their download speeds range between 1, 3, 15, 20, 30, and 50 Mbps. Consumers will have to find out what speed options are available in their area.
Verizon
Verizon offers both fiber optic, or FiOS, and DSL internet services. Its Internet services continue to expand as it invests in its fiber optic network, which consistently ranks high in customer satisfaction by providing consistent, reliable services. The FiOS plans range between 15, 50, 75, 150, 300, and 500 Mbps. With a 99.9% reliable network rating, connectivity issues should not be a problem for the Verizon customer.
AT&T
AT&T offers DSL and dial-up services, as well as a growing network of fiber internet, known as U-verse. While some services may not be available in all areas, AT&T provides reliable connections to millions of customers throughout the country. The U-verse download speeds range between 3, 6, 12, 18, and 24 Mbps. Consumers will save a substantial amount more if they bundle all their home services together in one package.
Windstream
Windstream, a younger company that was formed in 2006, is slowly making waves in the high-speed Internet market. They're attracting customers by offering a lifetime price guarantee which basically means the price the consumer pays today will stay the same for life. Download speeds range between 3, 6 and 12 Mbps. If the consumer is not in the market for high download speeds, Windstream is a great choice especially for someone on a budget with average high-speed needs.
HughesNet
HughesNet has positioned itself as one of the best known satellite internet providers, offering services in rural areas that otherwise would not have internet access. HughesNet offers a variety of packages, but does not bundle. Their plans range between 5, 10, and 15 Mbps. One caveat consumers need to be aware of is the data allowance factor. Consumers are only allowed so much data usage during certain times of the day each month. If the consumer lives in a rural area without cable or DSL, HughesNet may be the best option.
Charter
Charter offers fast, reliable cable connections for their residential customers. Charter services over 5.8 million customers across the country. Download speeds max out at 30 Mbps, depending on location, so the consumer should contact the Internet provider first to find out the details. By bundling cable and Internet services and taking advantage of their promotions or specials, consumers will receive a discounted price on both services.
CenturyLink
CenturyLink, the third largest telecommunications company in the country, offers a variety of connection speed options that can be bundled with its home phone packages. Download speeds range between 3, 7, 10, 12, 20, 25, and 40 Mbps. For most Internet users, CenturyLink has several connection options that should meet the consumer needs. They also offer a thirty-day satisfaction guarantee for those consumers that are not satisfied with their service.
Cox Communications
Cox Communications is the third largest cable provider, serving over 3.5 million Internet subscribers. They offer a variety of packages to choose from if the consumer wishes to bundle their television, home phone and high-speed Internet together. Their download speeds range between 3, 15, 25, and 50 Mbps. Cox also has additional features such as free cloud storage, a security suite, email, and entertainment for the kids.
Frontier Communications
Frontier Communications, the sixth largest local exchange carrier, is primarily known for serving smaller communities. High-speed Internet starts at $19.99 with no contract and no early termination fee. Download speeds range from 6.0 up to 25 Mbps. If consumers want to save money they can always bundle their television, Internet and home phone services to reduce their total monthly bill.
Consumers need to be aware of all the Internet service providers in their area before they choose a specific one. Understanding what each provider offers in terms of speed and the type of reputation the company upholds is always beneficial to any consumer that is in the market for a new Internet service provider.
About WhiteFence.com
WhiteFence.com is a free service that helps homeowners and renters compare, connect and save money on phone, internet, television, electricity, natural gas, and other home services. By simply entering a street address onto the secure site, people looking to save money or start new service can find the most comprehensive list of plans available for their specific address from over 300 nationally recognized partners. As a trusted home service shopping source for 20 million people annually, WhiteFence.com makes it easy to establish service directly on the site in a few simple steps. WhiteFence.com is an Internet Capital Group partner company. WhiteFence.com is headquartered in Houston, Texas. For more information, please visit WhiteFence.com.