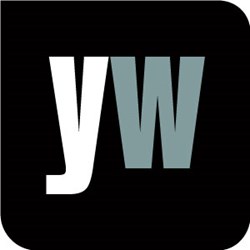 London,UK (PRWEB UK) 31 August 2013
Later this year, Curtin University will launch a free website for young people with Obsessive-Compulsive Disorder (OCD), it was announced August 15th. The site – which is the first of its kind in Australia – will be called OCD? Not Me! and will provide information, tips and coping techniques for OCD sufferers aged between 12 and 18 and their families. Associate Professor Clare Rees commented that people with OCD "may have rituals or strong compulsions to do certain things repeatedly, in order to banish daunting thoughts…When OCD is severe, the obsessions can be extremely distressing for a young person and impacts their academic, social and family life." (http://www.perthnow.com.au/news/western-australia/young-people-suffering-from-obsessive-compulsive-disorder-can-soon-get-free-treatment-online/story-fnhocxo3-1226697744579)
With this in mind, Yourwellness Magazine explored the facts about OCD. According to Yourwellness Magazine, "Obsessive Compulsive Disorder, known as OCD, is a common anxiety-related mental health problem which affects millions of people every year. It occurs when individuals start to have obsessive thoughts, which turn into obsessive urges to carry out the same behaviours or rituals over and over again. These obsessions take over the person's life and they become locked into a damaging cycle where they are unable to avoid carrying out their compulsions." (http://www.yourwellness.com/2013/02/five-facts-you-probably-didnt-know-about-ocd/#sthash.Cfbab0TC.dpuf)
Yourwellness Magazine outlined five interesting facts about OCD, which may not have previously been known:
1. OCD often starts in young people.
2. There may be a genetic component to OCD, as many sufferers seem to have family members who also have the same condition.
3. There could be a link between OCD and strep throat.
4. Support from family members for people with OCD often backfires, as they end up enabling the behaviour by providing long-term assurance for anxiety, in place of medical treatment.
5. OCD can be conquered, especially if the appropriate treatment is sought as soon as possible.
To find out more, visit the gateway to living well at http://www.yourwellness.com.