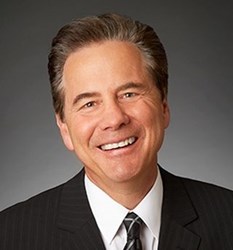 Los Angeles, CA (PRWEB) August 16, 2013
The Collision Safety Institute is speaking out on the subject of black boxes in vehicles, according to a new report from NBC. As the report points out, black boxes are typically installed in or around the airbag module used to measure performance. But law enforcement agencies and investigative divisions are now reportedly using black boxes to piece together information after an accident, which is sparking a debate about privacy. Noted auto accident attorney Jeff Nadrich recently spoke out on the subject.
According to Nadrich, "Where accidents are concerned, black boxes can provide us with pertinent information that can be used in a trial. For instance, they can tell us the speed at which a vehicle was traveling at the time of collision, they can tell us whether the brakes were used, whether the airbag deployed, and whether the engine was functioning normally. This is extremely valuable information to have."
Nadrich also believes that any controversy regarding black boxes comes from an understandable concern about big brother surveillance. "With recent revelations about the NSA and other privacy invasions, I completely understand why people would see black box recording as a cause for concern, but it's important to remember that black box reports represent only one piece of the puzzle, and they only record logistic information about a vehicle. If you've been the victim of an auto accident, your black box can even be used to your advantage in court in many cases."
The NBC report notes that black boxes are used by auto manufacturers to spot potential defects and to make improvements accordingly. Also, the report notes that black boxes only record and save information that pertains to the seconds leading up to an accident. They do not maintain ongoing reports of vehicle activity.
Nadrich encourages anyone who has been the victim of an auto accident to contact a qualified car accident attorney at once. According to Nadrich, it's important to act quickly in order to ensure that the proper evidence is gathered effectively.
Source:
NBC Nightly News: Car Black Boxes Provide Crucial Accident Data; August 8, 2013