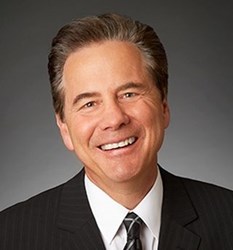 Los Angeles, CA (PRWEB) August 17, 2013
A Maine man has reportedly been charged with manslaughter and aggravated OUI (Operating while Under the Influence) after plowing his vehicle into a family of three in the city of Biddeford on August 2nd,, according to a report from the local NBC affiliate. The family included Jamerico Elliot, Melodie Brennan (Elliot's partner), and their 15-month-old son. Elliott was reportedly killed, and the mother and son were hospitalized with severe injuries. The suspect, David Labonte, is due in court this week. Noted bicycle injury lawyer Jeff Nadrich recently commented on the case.
According to Nadrich, cases involving families are especially heartbreaking. "As a husband and father myself, this one really gets to me," said Nadrich. "This case is still under investigation, and we don't know all of the facts yet, but if it's true that the suspect was intoxicated at the time of the accident, this can potentially create a great deal of legal liability. Bicyclists have enough dangers to worry about without the threat of drunk driving, and unfortunately, when a collision occurs, cyclists don't have the same protections as an automobile driver."
Nadrich urges all bicyclists to be cautious, as the roads can be very unpredictable. "Even if you follow all of the laws and honor the right-of-way of other motorists, you can't always predict what people will do. If you have already been injured in a bicycle accident due to a collision with a motorist, I would urge you to contact a qualified bicycle lawyer right away. The sooner you act, the easier it will be to gather the important evidence and ensure that your case stands the best chance."
According to the NBC report, the mother has always been released from the hospital, and the infant remains in intensive care. The York County district attorney reportedly told reporters that Labonte was tested for alcohol impairment immediately after the accident and measured a 1.7 BAC, which is more than twice the legal limit. He also has several OUIs already on his record, according to the report.
Source:
NBC: Man Charged in Biddeford Bicycle Crash Appears in Court; August 12, 2013