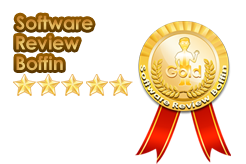 Backing up data is a popular solution for data protection, which despite the hype around cloud storage, still has many devoted supporters.
New York, NY (PRWEB) August 20, 2013
The Boffin editors published today their top picks for open-source data back-up software. The selection process was based on criteria such as efficiency, reliability, success rate, and user-friendliness. The list, although final, is subject to reevaluations. As the Boffin editors insisted, their priority is to offer to the public up to date and useful reviews.
Society's growing reliance on digital data and devices is not without its implications. Digital data and gadgets seem rather fragile. People are concerned over ways their data can be protected from damage, a concern particularly prominent among people who cannot afford, or do not yet trust, cloud storage services for backing up their data.
Boffin's latest list of free data back-up software provides a plethora of recommendations and solution for data backup. Backing up data is a popular solution for data protection, which despite the hype around cloud storage, still has many devoted supporters.
For the Boffin editors, FBackup is a data backup software which lets users store copies of their data to different storage modules, either physical or remote. According to Boffin, the software offers two basic data backup solutions, namely Mirror Backup and data zip archiving. SyncBackFree is a freeware mentioned in Boffin's list for its capacity to both back up and sync data.
The software is available in two modes, the Simple and the Advanced one, making it an attractive solution for first-time users of data backup programs. Event logging and notification is another noteworthy feature of the software, the Boffin editors emphasized in their review.
Clonezilla also made it to the Boffin list of data backup software. Clonezilla backs up data through disc cloning and imaging. The Boffin editors praised the software for its speed and reliability to easily back up large files.
Redo Backup and Recovery is another no-cost backup program that works under circumstances other software cannot. The Boffin editors emphasized its ability to recover data even in circumstances when the hard drive is down and the operating system doesn't exist or it's crashed. The ability to backup files even when basic tasks such as computer rebooting is impossible, make the software an eye-catching choice, the Boffin editors insisted.
Another no-cost backup option the Boffin editors recommended is FileFort Backup Software which backs up all kinds of media and document-style files.
Software Review Boffin reviews the latest technological products in demand on the market right now. They provide expert, honest and straightforward reviews so customers can objectively measure if a product, especially software is well worth it before making their purchase.
To learn more about Software Review Boffin, visit http://www.softwarereviewboffin.com.