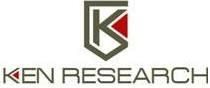 Clinical Research Industry generated USD 7,300 million in 2012.
Delhi, India (PRWEB) August 20, 2013
Ken Research has published in the report 'The US Clinical Research Market Outlook to 2017 – Led by Aging Population and Rise of Chronic Diseases' the number of registered clinical studies in the US in 2012 were 7,546. The report provides a comprehensive analysis of the various aspects such as market size, segmentation, trends and developments and future projections of the therapeutic areas of Oncology, Central Nervous System Disorders, Cardiovascular Diseases, Infectious Diseases and Metabolic disorders as key segments of the market.
The segment Breast Cancer draws maximum attention and is expected to incline with a CAGR of 22.8% during the period of 2012-2017. Further, the areas of Alzheimer and Multiple Sclerosis are expected to witness new drugs development on account of unmet medical needs in these areas. The market for clinical research in the country showcased a CAGR of 11.7% during 2006-2012 and will witness off shoring of many clinical trials to emergent markets such as China, Latin America and Brazil on account of increasing cost of conducting trials in the US. The market on account of patent expiry of several branded drugs and increased strategic alliances between pharma companies and CRO is projected to escalate with a CAGR of 15.8% during the period of 2012-2017.
"The drug development pipeline for multiple sclerosis is expected to improve. The new drugs such as laquinimod, teriflunomide and dimethyl fumarate, and three mAbs— alemtuzumab, daclizumab and rituximab are anticipated to mask the effects and remit the occurrence of multiple sclerosis" - according to the research report 'The US Clinical Research Market Outlook to 2017' from Ken Research
Key Topics Covered:
1. Market Size of US Clinical Research Market
2. Market Segmentation

Oncology Clinical Research
Breast Cancer
Leukemia
Lung Cancer
Prostate Cancer
Non-Small Cell Lung Cancer
3. Central Nervous System Clinical Research Market

Market Segmentation
Strokes Clinical Research
Schizophrenia Clinical Research
Alzheimer Clinical Research
Multiple Sclerosis Clinical Research
Epilepsy Clinical Research
4. Cardiovascular Clinical Research Market

Market Segmentation
Coronary Artery Disease Clinical Research
Heart Failures Clinical Research
5. Infectious Diseases Clinical Research Market

Market Segmentation
HIV/AIDS Clinical Research
Hepatitis (A, B and C) Clinical Research
6. Metabolic Disorders Clinical Research Market

Market Segmentation
Diabetes Clinical Research Market
7. Market Share of Major Players

Quintiles
Covance Inc
PPD
INC Research
Inventiv Health Care
Parexel
ICON
PRA
Charles River
Albany Molecular Research Inc
8. Trends & Developments
9. Future Outlook & Projections

Oncology Clinical Research Market
Breast Cancer Clinical Research Market
Lung Cancer Clinical Research Market
Leukemia Clinical Research Market
Prostate Cancer Clinical Research
Non-Small Cell Lung Cancer Market
Other Kinds of Cancer Clinical Research Market
Central Nervous System Clinical Research Market
Strokes Clinical Research Market
Schizophrenia Clinical Research Market
Alzheimer Clinical Research Market
Multiple Sclerosis Clinical Research
Epilepsy Clinical Research Market
Other Central Nervous System Disorders Clinical Research Market
Cardiovascular Clinical Research Market
Coronary Artery Disease Clinical Research Market
Heart Failures Clinical Research Market
Other Cardiovascular Diseases Clinical Research Market
Infectious Diseases Clinical Research Market
HIV/AIDS Clinical Research Market
Hepatitis (A, B and C) Clinical Research Market
Other Infectious Diseases Clinical Research Market
Metabolic Disorders Clinical Research Market
Diabetes Clinical Research Market
Other Metabolic Disorders Clinical Research Market
Other Therapeutic Area Clinical Research Market
Browse full report:
http://www.kenresearch.com/healthcare/trials-and-diagnostic-services/us-clinical-research-market-outlook/390-91.html
Other Reports on Healthcare Industry:
Research Report on China Osteoporosis Industry
Research Report on Qatar Health and Wellness Industry
Research Report on Germany Health and Wellness Industry