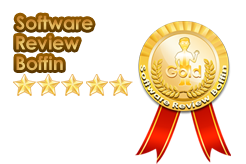 Computer-aided design (CAD) software are being used by professionals and amateurs alike for their broad spectrum of design capacities and tools.
New York, NY (PRWEB) August 20, 2013
The editors at the Boffin software review site have published their recommended free CAD software. In order to compile their CAD software list, the Boffin reviewers examined numerous CAD software for user-friendliness, feature comprehensiveness and reliability.
Computer-aided design (CAD) software are being used by professionals and amateurs alike for their broad spectrum of design capacities and tools. While professional designers have access to costly and complex CAD software, those engaged with Design as a hobby, need to resort to less advanced CAD software that are available without any cost.
The Boffin editors wanting to provide no-cost but reliable CAD software recommendations, researched a plethora of open-source CAD software, announcing today their top picks.
2D CAD software, DraftSight, lets users create and edit DWG and DXF files. It runs on all three major operating systems, the Boffin reviewers pointed out. Nanocad, an AutoCAD compatible program, is also listed in Boffin's review. The 2D and 3D CAD software is appropriate for team projects given its ability to be used on different CAD systems, the Boffin editors noted.
ProgeCad Smart is another CAD program which can work with AutoCAD's 2D and 3D designs. The Boffin editors emphasized that the software is a charity-ware that features a user-friendly interface. It was also mentioned that it's intended for personal use only.
The Boffin editors also included FreeCAD in their list. The latter is a 3D CAD program which is customizable through plugin addition. It offers a variety of CAD design solutions including Rendering and Architecture design and it's compatible with MAC, Linux and Windows operating systems.
For first-time CAD users, the Boffin editors recommend DraftIT because it has a MS Office like interface. This Windows-only compatible CAD program lets users create and save their designs through a user-friendly and intuitive interface.
An anticipated entry in Boffin's list is AutoCAD student version, a fully functional version of AutoCAD which is intended for personal use and provides a 3-year long license for both students and educators.
The Boffin editors in a brief announcement issued today, reported that their CAD software list is scheduled for reevaluation in a few months time. As it was reported, Boffin wants to ensure that all recommended software meet the Boffin criteria for efficiency and performance.
Software Review Boffin reviews the latest technological products in demand on the market right now. They provide expert, honest and straightforward reviews so customers can objectively measure if a product, especially software is well worth it before making their purchase.
To learn more about Software Review Boffin visit http://www.softwarereviewboffin.com.