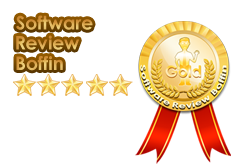 Education is no longer geographically bound, if a course is not available in a city, people can still have access to it in online form.
New York City, NY (PRWEB) August 21, 2013
Software review site, Boffin announced the publishing of its latest no-cost learning software. The recommended software are available to anyone wishing to improve on or learn a skill without an instructor. The free learning software do not fall under a specific category but rather they concern a wide spectrum of self-taught skills including learning new languages, guitar playing and learning basic financial accounting concepts and practices.
Online learning, either through platforms offering massive open online courses (MOOC), or through one-to-one learning opportunities, is growing in popularity. Education is no longer geographically bound, if a course is not available in a city, people can still have access to it in online form.
While online education is expected to become even more widespread, more conventional self-taught traditions such as educational software are still holding on. In fact, many people feel more at ease using a software than an impersonal online course for learning new skills.
Boffin has compiled a list of different types of learning software, people can download without any cost. One of these programs is Financial Accounting Tutor 11.0, which gives individuals a basic understanding of the fundamental principles of accounting.
A language teaching software, Byki Express, helps language learners to get the hang of frequently used vocabulary, phrases and idiomatic expressions so that they can acquire a basic working knowledge of that language. The software lets users choose from over 65 languages, from Swahili and Korean, to Chinese and German.
For individuals and students who wish to learn math at their own pace, Boffin recommends GeoGebra, an educational software that helps students learn statistics, algebra and geometry among other things. The Boffin editors underlined the quality of the software, mentioning that it has recently received a MERLOT 2013 Classic Award.
Guitar Guru is a no-cost application that lets guitar enthusiasts learn guitar basics without having to take tutoring lessons. The Boffin editors emphasized its user-friendly and customizable interface and how it has an interactive design, capable of adapting to a user's pace and learning style.
The Boffin editors reported that they will shortly re-evaluate their recommended software. They also pointed out that the current list will probably change, if new learning software are eligible for being included.
Software Review Boffin reviews the latest technological products in demand on the market right now. They provide expert, honest and straightforward reviews so customers can objectively measure if a product, especially software is well worth it before making their purchase.
To learn more about Software Review Boffin visit http://www.softwarereviewboffin.com.