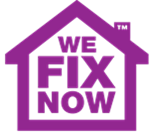 The scheme aims to promote energy conservation as well as gas safety within the home.
(PRWEB UK) 20 August 2013
The scheme, introduced by the Department for Social Development, aims to help people upgrade their old boilers to newer, energy-saving models, according to BBC News (8th Aug). Grants are available to households with an income of less than £40,000 a year and a central heating system at least 15 years old. More than 6,500 homes have already gained new boilers through the programme.
The scheme aims to promote energy conservation as well as gas safety within the home. So far there has been an average of 600 installations a month. Now, thanks to additional money from the European regional development fund, 8,000 more homes could benefit from the scheme.
Nonetheless there has also been criticism of the scheme, with reports of delays in grants being delivered. However, critic Mark Durkan, former leader of the Social Democratic and Labour Party, felt there was potential, and commented:
"I hope the Department for Social Development can now implement the scheme in a way which delivers for those who need it most."
We Fix Now, who provide Gas Safe registered engineers and qualified plumbers in Leytonstone are always interested in initiatives that could improve gas safety in the home. A spokesperson for the company commented on the news:
"It is great news that so many people will be receiving new boilers. Having an energy-efficient boiler in your home can help keep costs down. Old boilers are also more likely to become faulty, and could be more dangerous to have in your home. Regardless of the age of your boiler, it is essential that you have it checked and serviced annually by a qualified engineer."
We Fix Now is a London-based company providing emergency plumbers and electricians throughout the M25 and surrounding counties. Renowned for their fast and effective service, the firm also specialise in unblocking drains, fixing central heating and boilers and sorting problems with gas. With a strong focus on customer service, We Fix Now prides itself on providing fully qualified and experienced engineers day and night, every day of the year.