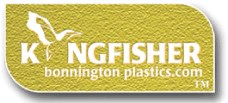 Bonnington Plastics now have over 300 new products available to buy online with a 5% discount for pre-buys ordered before the 31st August.
(PRWEB UK) 20 August 2013
With a 250,000 square foot warehouse, 100 team members and over six million pounds worth of stock, Bonnington Plastics with over 50 years in the business have grown to become one of the UK's largest and trusted manufacturers and importers supplying thousands of online, independent and multiple retailers.
The Bonnington business' continuous investment in technology ensures that the customer experience is second to none and their operation is ultra-organised and efficient. Open 7 days per week, with single picking available, next day delivery when ordered before 5pm and a massive selection online, including some exceptionally priced wholesale pound lines, it's no surprise why the Bonnington trade customers satisfaction scores are high.
A focus on product range and value has always been at the heart of the Bonnington operation. Managing Director Ian Fisher says "Our mission has always been to create best-selling quality products for our customers to help make them successful. We are investing heavily in both technology and innovation. Our new product pipeline is creating hundreds of new products every year and 2013 has seen the extension of our popular ranges like pet care and bird care along with brand new additions like our Love to Cook kitchenware range and Mr DIY. The pre-orders placed so far give us an indication that these ranges are going to sell really well over the autumn/winter season."
In addition to over 300 new products now available to buy online with a 5% discount for pre-buys ordered before the 31st August, Bonnington have also enhanced their Kingfisher product packaging with fun and engaging caricatures to help differentiate the product on shelf, along with offering handy tips for consumers to make the most of the product.
The new ranges like Decorating range and the Kingfisher Lifestyle range are new ventures for Bonnington. Louise Lees, Internet Marketing Manager says "We are really excited about our new product lines for 2013. We've launched Mr DIY, which is home to all manner of general home improvement tools from sandpaper, stepladders and spirit levels. The new Lifestyle range offers fragrance diffusers, car fresheners, medical boxes and many more aids for everyday life."
Feedback from some of the UK's big multiple retailers along with quantities of orders placed to date are telling signs that the Kingfisher range of giant solar powered animals are looking set to be a massive best-selling product for 2013 and beyond. With the solar powered Micky the Meerkat garden light leading the pack, you can see the appeal!
Approved trade customers of Bonnington Plastics are able to download the new catalogue and pre-buy the range online now, earning them 5% off. The recently launched pallet deals campaign has seen sales of over 27,000 units in just four days. The combination of quality products and excellent prices across ranges as varied as gardening, catering, homewares, pound lines and leisure products are enabling thousands of UK retailers to offer great prices in store to their customers. The recent launch of over 300 new products will help keep retailers offering to their customers fresh and appealing.
Bonnington Plastics Ltd are one of UK's largest manufacturers and importers of gardening, kitchenware, Homewares, DIY, decorating, bird care, pet care, camping, BBQs and so much more. Retailers looking to become a Bonnington trade customer can register online today. To arrange an exclusive appointment to visit Bonnington's extensive showroom on site in Nottingham, please contact the Commercial Director Sergio Tartaglia on 0115 9854 119.