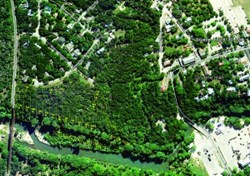 Houston, TX (PRWEB) August 16, 2013
In March, Heritage Texas Properties was elated to announce the renewed association of one of its founders, Lynn Zarr, Sr., thanks to the opening of our fourteenth office location serving the greater Central Texas area that includes New Braunfels, Lake McQueeney and Gruene.
"We welcomed the chance to work with him again. And we were thrilled to expand our reach further into the Hill Country since we share Zarr's belief that the area has become a magnet to those seeking a second home or to leave city life for a more casual lifestyle as Zarr and his wife did in 2008."
Yet another cause for excitement was the listing by Zarr of a one-of-a-kind riverfront development by established Austin developer Bert Dement Company, LLC on the Guadalupe River, a ½ mile from downtown historic Gruene. Gruene Wald sits on a bluff with 300 year-old trees overlooking a beautiful natural habitat, with lots starting in the low $300s.
Accented with majestic oaks and cypress trees, this gated community consists of 8.5 acres containing eighteen home sites situated along the bluff line high above the flood plain. Twelve overlook the Guadalupe River, and another three are along Spring Creek. There will also be a private river park for the residents' use that is easily accessible by foot or by golf cart.
Only a couple hours from Houston, this rare opportunity to own a piece of heaven is marketed exclusively by Heritage. For more information, contact Lynn Zarr, Sr. at 713-875-2265 or email him at lszarr(at)gmail(dot)com. And if you're in the neighborhood, drop by the newest Heritage location at 251 S. Seguin Ave., New Braunfels, Texas, or visit their website.