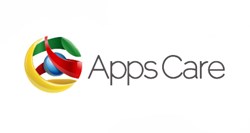 For the first time, Google+ users can make restricted posts using their Android device, just as they can on desktop.
Leeds, London (PRWEB UK) 19 August 2013
Google Apps users working off mobile devices have recently seen a number of updates to the Google+ app. The updated app now includes support for post restrictions, the addition of domain labels and multiple account login.
For the first time, Google+ users can make restricted posts using their Android device, just as they can on desktop, allowing them to have private conversations that are only visible to co-workers. In addition, Google have launched domain labels on the Google+ Android app to help them make sure that they share with the right person.
A further feature added to the Google+ Android app is the ability to have multiple accounts allowing users to create and manage different pages for their personal and work lives.
Google has also launched the Google+ Domains API allowing customers and partners to integrate their applications with Google+ and streamline actions like creating posts, adding comments or assigning circles.
Google+ Domains API provides enterprises with a number of beneficial features. The ability to pre-populate circles means that new employees are welcomed into Google+ with relevant and interesting content by colleagues and leadership from the moment they first sign in. Organisations can also track and monitor shared content for compliance and archiving purposes, as well as being able to catch unintended external sharing.
The final update from Google comes in the form of domain labels for profile cards on the desktop. Domain labels, originally launched in January 2013 to help users find and share with co-workers by identifying people in their domain in share and +mention autocompletes, now appear in search results and profile cards in Google+'s "People" section.
AppsCare, one of the first organisations globally to be recognised as a Google Enterprise Premier Partner, has a specialist team of engineers and change management experts to support the growing number of Google Apps customers. With more than 2500 customers in 30 countries, AppsCare are passionate about helping its customers innovate, reduce the cost and complexity of IT operations and safely migrate from on-premise to Google Apps.