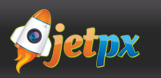 Denver, Colorado (PRWEB) August 17, 2013
Recently, Site Wired stepped away from their Denver web design and development occupation to produce a new and innovative social photo site. JetPx – the first Site Wired personal external site, launched in June and already has thousands of users. The site allows users to take pictures and post them on the site where the pictures can then be easily accessed anywhere and shared on various other linked social media. The site also allows users the ability to share stories with comments and notes, and add rich information like tags, locations and people. An iPhone app for JetPX is set to be released shortly.
Site Wired is the premiere company for web design Denver residents have long trusted with an established reputation in web design and development needs. From logo design, web hosting, and e-commerce to SEO and CMS DRUPAL. Site Wired works with all types of industries, big and small, including medical, non-profit, and financial. Site Wired excels is social media integration, social media marketing, and exceptionally unique website development.
For more information about web design Denver company Site Wired visit their website at sitewired.net or give them a call at (303) 424-2522