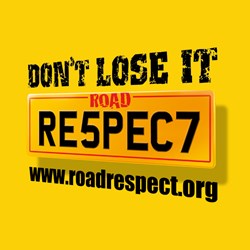 The 'Idiot is a Choice' campaign is about calling this behaviour what it is, idiotic, stupid, moronic, criminal and pointing the finger at the people who do this behaviour."
Tyne and Wear, Northumberland (PRWEB UK) 17 August 2013
Road Respect, the North East's better driving campaign, is calling out all drink drivers in an effort to curb the dangerous behaviour after concerns over the levels of drink drive related deaths. Road Respect kicking off 'Idiot Is A Choice', an initiative highlighting the social unacceptability of drinking and driving.
Idiot Is A Choice will launch with an online video (http://www.idiotisachoice.com), social media campaign, beer mats, a series of Pop-up Shop Events at the Metro Centre to tell drivers that when you drink and get into a car, you are an idiot amongst other choice names. The campaign will roll our various initiatives as part of the campaign to encourage positive choices rather than getting into a car after a drink.
The campaign was launched to target drink driving as an anti-social and criminal act after recent figures reveal that drink driving is still very much a startling problem in the North East and UK.
Between 1978 and 2012 the 17-34 year old age range have accounted for two-thirds of all fatal collisions involving drink driving. Drink driving accounts for 14% of all fatal collisions in the North East since 2008. In the last 5 years there have been 400 serious or fatal drink drive collisions in the region.
Jeremy Forsberg from Road Respect said, "It's disgraceful so many people still get into the car after they have been drinking. Is a bit of booze really worth the chaos and heartbreak caused? The 'Idiot is a Choice' campaign is about calling this behaviour what it is, idiotic, stupid, moronic, criminal and pointing the finger at the people who do this behaviour."
Paul Watson from Road Safety Great Britain North East said, "Drink drive has been socially unacceptable for years and it is disappointing that there still a reckless minority of drivers who think it is acceptable to get behind the wheel of their vehicle after drinking alcohol."
"Drinking and driving significantly increases the chances of a driver being involved in a collision that can result in loss of life. There is no safe amount to drink and still drive. It is very difficult to try and calculate alcohol units to ensure you are sober in the morning. The simple answer is if you have to drive after a night out stick to soft drinks as the only safe drink."
The video is available at http://www.idiotisachoice.com or on and the Idiot Is A Choice Events will be at the Metro Centre from 17th August – 5th September 2013, located in the Green Section next Thompsons. The events will have a wide range of activities and information including an augmented reality experience, drink driving simulators, prize draws, information for the emergency services, beer goggle games and much more.
Jeremy Forsberg also said, "The campaign and the events will not pull punches from calling out drink drivers. We want to encourage people to challenge this behaviour, to act as a designated driver, call a taxi for a friend and help put and curb the destruction cause by drink drivers. Come along to the events at the Metro Centre, Bridges and visit http://www.roadrespect.org to find out more"