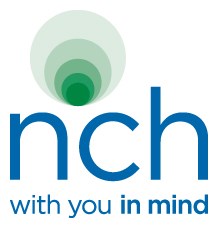 The scheme was put in place following a rapid increase in obesity throughout the Gulf States.
(PRWEB UK) 19 August 2013
According to an article on the BBC titled 'Dubai Offers Gold in Return for Weight Loss' published on July 19, the scheme was set up to coincide with Ramadan, a month of fasting. The scheme sees those taking part receiving a gram of gold, worth approximately £30, for every kilogram lost. They would have to lose at least two kilos to be eligible for the rewards, and the three participants who were able to lose the most amount of weight are to be entered into a draw to be in with a chance of winning a gold coin worth $5400.
The scheme was put in place following a rapid increase in obesity throughout the Gulf States, with the reason for this thought to be a lack of exercise and diets consisting of fast food.
Director General of Dubai Municipality, Hussain Nasser Lootah, announced the scheme and told the BBC that:
"Ramadan is the most appropriate season to launch such initiatives as it reminds us about many health benefits of reducing weight and encourages us to take strong steps to change our bad lifestyles."
The National Council for Hypnotherapy connects members of the general public with professional, skilled hypnotists throughout the UK who are qualified to help with a wide range of issues, including weight loss. A representative for the company said:
"People often find results with a rewards based system such as this one. Using hypnotherapy as a way of managing weight and achieving weight loss goals has also been found to be effective. Hypnosis can help you understand your reasons for eating and help you to create techniques to manage your weight. Hypnotherapy also helps you to change your habits in the long term, helping you to commit to losing weight."
NCH represents over 1800 hypnotherapy professionals within the UK and is committed to ensuring the highest possible professional standards amongst our members. Those looking for help with smoking, weight, anxiety, panic attacks, habits and phobias may be helped by local NCH accredited therapists, look for the NCH seal of approval on their websites. As one of the largest registers of independent Hypnotherapists, the National Council for Hypnotherapy (NCH) is actively involved with the Complementary and Natural Healthcare Council (CNHC) and strives to develop standards for the benefit of the profession, now and into the future.