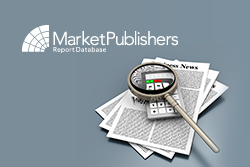 London, UK (PRWEB) August 16, 2013
China's glass fiber market is predicted to experience considerable growth in the forthcoming years, and is poised to сross the USD 3.7 billion mark in 2018. The national demand for glass fiber is forecast to exceed 2.59 million tonnes in 2015. In the same year, China's share of the global demand volume is forecast to be more than 42%. The country is likely to gain a significant competitive advantage in the world glass fiber marketplace in the years ahead to become the worldwide leader in terms of both consumption and production.
Chongqing Polycomp International Corp. (CPIC), Jushi Group Co., Taishan Fiberglass Inc. and Jiangsu Jiuding Group are some of the most prominent players in the Chinese glass fiber field.
In-demand research report "Growth Opportunities in China Glass Fiber Market 2013-2018: Trend, Forecast, and Competitive Analysis" drawn up by Lucintel has been recently published by Market Publishers Ltd.
Report Details:
Title: Growth Opportunities in China Glass Fiber Market 2013-2018: Trend, Forecast, and Competitive Analysis
Published: June, 2013
Price: US$ 4,900.00
http://marketpublishers.com/report/chemicals_petrochemicals/composite_materials/growth-opportunities-in-china-glass-fiber-market-2013-2018-trend-forecast-n-competitive-analysis.html
The report provides a comprehensive analysis of the Chinese glass fiber market. It sheds light on the historical background of the industry, characterizes the actual situation in the market, examines the prevailing market trends and scrutinizes the factors driving the market growth. The study contains Porter's five forces and supply chain analyses, offers the industry strategic assessment as well as covers the major macroeconomic issues facing the country. The report delves into the competitive landscape and uncovers details on the leading companies operating in the market. In addition, the research study identifies the future growth opportunities for the industry and presents the future forecast through 2018.
Report Scope:

Extensive overview of the Chinese economy.
In-depth analysis of the glass fiber market in China.
Insights into the historical background of the industry.
Comprehensive market assessment by product type, applications served and process type.
Porter's five forces analysis.
Examination of the industry's supply chain.
Description of the actual market state.
Vital information on the industry growth drivers.
Description of the competitive scenario.
Growth opportunities analysis.
Industry strategic assessment (data on the emerging industry trends, innovations, new product launches, mergers and acquisitions).
Future outlook through 2018.
More insightful research reports by the publisher can be found at Lucintel page.