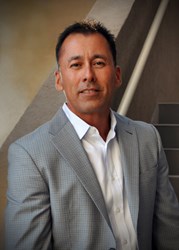 Scottsdale, AZ (PRWEB) August 19, 2013
Appointment-Plus, a business management platform specializing in online scheduling software, promoted John Padilla to Chief Sales & Marketing Officer.
In this position, Padilla will oversee the company's marketing, sales, business development and product management.
Padilla has over two decades of experience in the technology and financial services industries.
"Appointment-Plus is the leader in enterprise online scheduling software and professional services," Padilla said. "I'm consistently amazed how different industries are using our technology to enhance and evolve their businesses through online appointment scheduling."
"From auto-dealerships to universities, our solution is incredibly flexible and customizable—a single platform that can be used with multiple locations and resources. Our dedicated IT development team and software business consultants make us a perfect technology partner for any growing organization."
Prior to joining Appointment-Plus, Padilla served as Executive Vice President of New Business Development at Zoot, a leading provider of advanced instant credit decisioning and loan origination solutions. He also spent over a decade with TransUnion, LLC, a billion-dollar consumer information sales company.
Bob La Loggia, Chief Executive Officer and founder of Appointment-Plus, said, "Since 2001, Appointment-Plus has been the best-of-breed online scheduler, and John's in-depth experience as a sales and marketing executive will help us create the necessary infrastructure to catapult us from serving 16 million people to over 100 million in the next few years."
"Currently, we support over 100 different industries. But it's our commitment to hiring and promoting the best people, like John, which has allowed us to attract Fortune 500 institutions, major universities, and multi-location organizations to leverage our automation technology and improve their operational effectiveness."
About: Appointment-Plus is a Scottsdale, Arizona-based SaaS company and one of the 2013 CareerBuilder Top Companies to Work for in Arizona. They provide over 16 million people access to their online business management software, which specializes in appointment scheduling for customers, staff and resources.
For media and online journalists: Interested in interviewing our executives regarding future business-to-business online software technology or quotes for guest articles? Please email us at erichard(at)appointment-plus(dot)com.