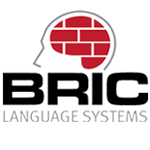 (PRWEB) August 19, 2013
BRIC Language has finalized a partnership with Linkes, a Spanish company that facilitates the transition and relocation of students and young professionals to China.
Linkes is primarily an education advisor, which places international students in study abroad programs throughout China, including Beijing and Shanghai. The programs that Linkes offers range in duration, with some as short as a couple of weeks.
Common issues and headaches associated with relocating to a foreign country are simplified by Linkes. These include figuring out the visa process, finding a reputable health insurance (which is mandatory in China for international students), pick-up from the airport, locating accommodation, acquiring a working phone, and even opening a local bank account. All of these types of tasks can easily be overlooked in the planning and strategizing phase of relocation, whether it is for a short-term study in a foreign place or for a longer duration.
Along with placing prospective students in suitable learning environments, Linkes assists its clients by identifying internships for young professionals in reputable companies. Linkes has experience working with various well-known multinational corporations, such as PwC and Volvo. These internships can prove vital to a young person's future success and help shape career paths. We are happy to be a part of this personal development process.
BRIC Language will be providing assistance to Linkes by providing our Mandarin Chinese teaching services to Linkes' clients. Our Chinese division will be available to assist the young professionals and students throughout their journeys to China. Some clients will begin their face-to-face Mandarin studies from the comfort of their home country with BRIC Language's premier web-based technology, and continue with our teachers in person following arrival in China. BRIC Language also offers the same web-based lessons to clients that have returned to their home countries, to continue their Mandarin learning. We are eager to help our students grow and enrich their lives.
BRIC Language Systems believes that learning multiple languages is the best way for people in the business world to remain globally competitive. To learn more about their revolutionary online approach, you can visit BRIC Language online or contact them via phone at 888-441-6438.