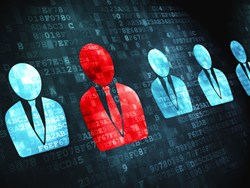 Before, proxies were mainly seen as a way to visit sites anonymously, but now it's all about internet freedom and censorship circumvention
Dallas, Texas (PRWEB) August 19, 2013
idcloak launches an update for its YouTube Proxy Unblocker which the company says now significantly outperforms the best known proxy sites in terms of speed, ease-of-use and reliability. The free web-based proxy service has recently been modified and updated to enhance speed and compatibility with the YouTube site.
The release comes as censorship of YouTube videos reaches endemic levels through a combination of local filtering and georestrictions on the site itself. "There are literally swathes of people coming to proxy technologies off the back of YouTube blocks alone. Before, proxies were mainly seen as a way to visit sites anonymously, but now it's all about internet freedom and censorship circumvention. It's an interesting shift in application."
idcloak's proxy operates three servers, with more to come, "We've started out with servers in the US, UK and Japan. These were picked firstly to give a wide geographical spread so no user in any part of the world would be forced to connect to a server on the other side of the planet. This is one of the ways we are able to deliver such high speeds, as nearly all our competition only offers a single server.
"But the server country choice was about YouTube content as well: particularly the US and Japan have sections of their YouTube libraries which are only available to regional IP addresses. It was natural that we'd be drawn to set up servers in those countries, even when the costs are higher."
The proxy site offers several encryption options which enable YouTube fans behind censored connections to access videos discretely. "We put on encrypted URL as default, for obvious reasons. The additional SSL and Encrypt Page functions shored up this protection. It's in both our and the users' interests for all unblocking to go unnoticed by censor administrators. Otherwise access to our own site gets blocked."
Indeed, this has already occurred: last week idcloak's IP addresses were banned across the whole of China, "It was sad learning we'd lost China. But that's one of the risks of this business – if you offer freedom where freedom is curtailed, you have to expect to meet obstacles and objection."
idcloak offers an IP changer list for those who are unable to access the idcloak YouTube unblocker. Because the list is data-based, censored users can easily circulate the proxy addresses by email.
In September 2013, idcloak is due to launch its VPN unblocking service which the firm says will automatically unblock any site or service through highly intuitive software. See idcloak.com for more.