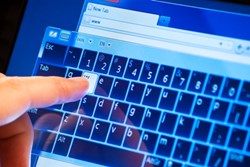 if you search for help about a personal health problem, there is quite a chance your IT department will know all about it
Dallas, Texas (PRWEB) August 17, 2013
idcloak launches its United States Proxy for office staff whose internet connection forbids access to sites like Facebook and YouTube. The free service is accessible through a simple webpage which invites the user to enter a web address into the given URL field. Although the technology is traditionally applied for the purpose of identity protection, idcloak's web researcher Robin Welles points out that there is a much wider role it is now playing in everyday offices.
"Many company network filters block access to particular sites," says Welles. "The users may still be able to use their mobiles' data connections to access the blocked sites, but it's handy to have a free tool that can discretely access the pages through a much faster local network."
Asked about the ethics of providing an open censorship circumvention tool, Welles was frank: "From my experience censorship of any kind tends to breed discontent. If employees were instead asked not to waste working hours on social media sites, there wouldn't be the need for content filters, or for proxy services. I don't think we are doing anything wrong here."
Another role that the proxy offers is the ability to search and browse in complete privacy. "Normally, any data packet that is sent or received over a company network is identified and logged. Some companies even set up anti-pornography filters to search for skin-coloured pixels traversing the networks. This means that if you search for help about a personal health problem, there is quite a chance your IT department will know all about it. With our proxy, as long as SSL and Encrypt URL are activated, all of what you do stays your business and nobody else's."
A detailed article on proxy usage at work can be found in Welles article: Free anonymous proxy server at work.
idcloak's release of the United States proxy comes just weeks before the launch of its flagship privacy VPN, a paid software-based proxy service that facilitates continuous proxy protection on all internet programs and apps, not just the browser.
See idcloak.com for more.