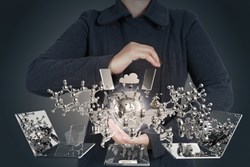 Proxies aren't just for unblocking nowadays, they are for unblocking without any noticeable latency;
Dallas, Texas (PRWEB) August 19, 2013
A new YouTube Proxy Site released by idcloak.com offers speeds of up to three times higher than other tested web proxy services, says idcloak. "This is an achievement of note, but we're not celebrating just yet. As more users learn about our proxy's performance, our user base will expand. It's going to be a challenge to sustain the high performance we are now gaining note for," says idcloak's senior web researcher, Robin Welles.
Proxies are increasingly being used as ways to unblock YouTube videos unavailable in certain regions as well as to bypass censorship of the media site as a whole. Proxy speed has had to keep up with the demand of new proxy usage.
"Since free proxies started to be used as YouTube unblockers, the question of which provider offered the highest transfer rates has become a hot topic. Proxies aren't just for unblocking nowadays, they are for unblocking without any noticeable latency; the serious providers among us are beginning to realize this."
idcloak attributes part of their success to the allocation of a separate server in Japan to support Asian netizens. "There are a great many users in Indonesia, for example; they don't have to cross the Pacific to compete for bandwidth with our American users as they can go straight to our Japan Web Proxy. Everyone has their own go-to server, and that really ramps up the transfer rates."
For situations where YouTube as a site is completely blocked, idcloak made sure that important security features were built into their proxy service to ensure that users were able to get to the site discretely, "When users are accessing a banned site through our proxy, they gain discretion by activating the three encryption options in the proxy menu. It is vital they do this for the sake of other users, if not themselves – when banned data is seen coming through filters, the service's IP addresses are added to the block lists. We have already been blocked in China and do not want to lose more of our user base unnecessarily."
idcloak's allegedly unblockable proxy service is due for release next month. The VPN bypass proxy will allow users to easily switch their internet connection to any country in the world while sustaining full encryption on all applications.
See idcloak.com for more.