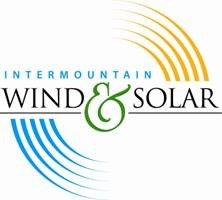 As the company grows, their community initiatives grow too.
Salt Lake City, Utah (PRWEB) August 16, 2013
In the last year, IWS, a leader in solar panels in Idaho, has provided a community initiative that advocates alternative energy sources and educates residents on the importance of installing units in their homes and businesses. This initiative goes through and highlights available models that can cut down on monthly bills. While one of the main priorities of the initiative is to educate residents about their options, it also serves to provide bulk pricing that can save community members costs on installation. IWS provides units that power entire buildings as well as portable units for emergency power in Idaho
Following the major success from the initiative, the solar installers in Utah are expanding their focus to a larger geography. IWS is planning on bringing more initiatives and services to more places, including states such as Idaho, Wyoming, and Nevada. Providing information and awareness for more residents makes way for savings that are both financial and economical. Offering solar panels in Idaho, wind turbines, and emergency power in Idaho will ultimately result in reduced monthly costs and eliminate the need to rely on fossil fuels.
The western states are proving to be an ideal location for alternative energy. With desert climates, the sun is consistently shining, making panels a viable option for a wide range of residents. Average wind speeds over 12 mph are making it so turbines are also performing optimally. With ideal geographies and bulk pricing on their services, the experts on solar panels in Idaho are attempting to close the gap between renewable resources and expense.
"We want to provide services that residents can afford. Alternative resources can often get really expensive," said Doug Shipley, founder of IWS. "The benefit of the community initiative is that it allows bulk pricing and saves individuals money. They can utilize it on homes or businesses; sharing the cost simply makes it smaller."
The solar installers in Utah are excited to share their knowledge and experience with more people throughout the western states. As more people become aware of the benefits from renewable resources throughout the west, they are implementing the alternative power options on their own homes and business, saving valuable resources and money. The economic and financial savings are exponential for not only the resident, but the entire community as well. Expanding to more of the surrounding states is an example of IWS' efforts to increase awareness as well as saving people money financially. For more information about their panels or emergency power in Idaho, visit their website at http://www.imwindandsolar.com