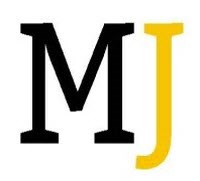 MediaJobs.com Finding the Great Companies First
NEW YORK, NY (PRWEB) August 27, 2013
Recent innovations in technology are making it easier for mobile marketers to target their market more effectively and that is resulting in increased revenue. In the article, NativeX Helps Advertisers Pinpoint Exactly the Right Mobile Users with Psychographic Targeting, MediaJobs.com discusses how NativeX, a 13 year old mobile advertising firm, has tripled their revenues that come from in-app mobile advertising with brand new technology that is revolutionizing the mobile industry.
The article outlines exactly what psychographic targeting technology is and how the young company rebranded itself in March of this year by developing and offering what it is calling "the most precise demographic targeting technology to date." Those in mobile advertising jobs will be interested to learn that attributes such as education, income, age, gender and many more are used to target mobile ads. This is extremely rare in the industry. The article goes in-depth to explain exactly how the technology works, which is a highly-technical process that use anonymous user surveys to capture demographics. Statistics are extremely promising as they are boosting money paid by advertisers for every 1,000 impressions by an amount that is hard to believe.
Another article that spotlights how new technology is changing how mobile app users are targeted is UberMedia Launches New Mobile Targeting System as Brands Splash Out On Summer Season Mobile Ads. The article reports on how mobile advertising startup UberMedia has launched a new ad product – UberAds, which is a new targeting system that pinpoints app users based on position and social media data. UberMedia CEO Bill Gross describes the new technology and how it will transform the industry. NBCUniversal recently tested the technology for one of its new movies and readers will learn just how promising the results were.
The article predicts the continued growth of mobile advertising and reveals which companies are planning to increase their mobile advertising spending budget. It also reveals data from research firms that are predicting why the spending on mobile advertising is likely to continue to increase.
The continuing shift to mobile advertising will dramatically affect the number of mobile marketing jobs available. Those seeking those jobs must be educated and up-to-date on all the current news and trends. MediaJobs.com presents news coupled with insights such as these to arm strategic job seekers with the knowledge and skills that they need to succeed in the tech industry.
About MediaJobs: Making Your Job Search Easier by Finding the Great Companies First
MediaJobs.com is a digital news platform that combines the power of news articles with listings for media jobs to bring rich context and strategic insight to jobseekers in the media landscape. MediaJobs.com provides source insider information from the hottest media companies, top players and products worldwide.