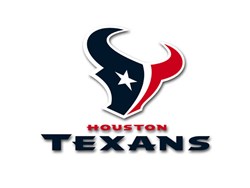 This system will allow us to maximize revenue by providing a more efficient way to track inventory.
Phoenix, Ariz (PRWEB) August 20, 2013
Skyview Networks, play-by-play broadcast specialist, announced today the release of its newest broadcast solution: AdView Inventory Management. The Houston Texans will be the first of Skyview's partners to implement this web-based version of the software. The system debuts an all-inclusive approach to managing inventory, allowing the Houston Texans to manage all of its 27 radio and television shows in one system. AdView also integrates with the Houston Texans current CRM (customer relationship management) system, creating seamless and streamlined client management from sales contract to fulfillment. The partnership aims to increase control over inventory by providing access to advertising logs from anywhere an internet connection is available.
"We are thrilled to work with Skyview Networks and their AdView Inventory Management," said Greg Grissom, Vice President of Corporate Development for the Houston Texans. "This system will allow us to maximize revenue by providing a more efficient way to track inventory. It will also give us the ability to better leverage the Houston Texans 27 media properties and show proof of performance to our valued partners."
The built-in interface to the Houston Texans CRM system eliminates timely extra steps to contract entry and fulfillment. In one complete system, AdView manages advertiser contracts from end to end, allowing the Houston Texans to monitor and invoice all its media within the same system, leading to quicker and easier client billing.
"We are thrilled to debut our new AdView system with this premiere football franchise," said Ken Thiele, President of Skyview Networks. "We enjoy working with the Texans and we appreciate their collaboration in the final steps of the AdView product release. I believe the Texans will find value in AdView's inclusive approach to managing and tracking all franchise inventory."
Other features of the AdView system include automatic system updates, real-time access to inventory and goals reports, auto-rotation for contract fulfillment, and immediate generation of affidavits quickening the receivables process.
The Houston Texans first began using AdView July 16, 2013 for its Texans All Access radio show. The Houston Texans regular season kicks off Monday, September 9, 2013. For more information about the Houston Texans, please visit houstontexans.com.
For more information on Skyview's AdView Web Inventory Management and its full package of broadcast solutions, please visit skyviewnetworks.com/services.
About Houston Texans
The city of Houston was awarded the National Football League's 32nd franchise on October 6, 1999 thanks to an effort spearheaded by local businessman Robert C. McNair; and on September 8, 2002, the Houston Texans made their regular-season debut, returning the NFL to Houston after a five-year absence. That night, the Texans became the first expansion team in NFL history to win its debut game, defeating the Dallas Cowboys 19-10. The Texans play at Reliant Stadium, the first retractable-roof stadium in the NFL, and home to the largest in-stadium HD video displays in the world. The Texans have sold out every game at the stadium in franchise history. The Houston Texans are the two-time defending AFC South division champions; and in 2013, the Texans were named the 13th most valuable sports franchise in the world and the 5th most valuable NFL franchise by Forbes magazine with an estimated value of $1.3 billion.
About Skyview Networks
Skyview Networks is a technology company that specializes in broadcast systems, inventory management software, and national ad sales solutions for play-by-play sports. Skyview currently provides the broadcast services for over 60 professional and 50 collegiate sports organizations and produces and delivers Arizona News Radio and California Headline News. Founded in 1995, Skyview's services have grown to include satellite distribution, full network automation, affiliate relations, inventory management systems and advertising solutions for radio, television, print, signage and web. For more information, visit skyviewnetworks.com.
Contacts:
Renee Smith, Skyview Networks PR
renee(at)skyviewsat(dot)com
Amy Palcic, Corporate Communications Manager, Houston Texans
amy.palcic(at)houstontexans(dot)com