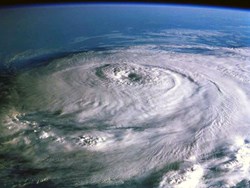 East Hartford, CT (PRWEB) August 19, 2013
Based on the current and expected conditions, combined with model forecasts, the NOAA (National Oceanic and Atmospheric Administration) estimates a 70 percent probability for each of the following: 13 to 19 named storms, six to nine hurricanes (with winds exceeding 74 mph), and three to five major hurricanes (with winds exceeding 110 mph) to form before the 2013 season ends on November 30.
With a highly active hurricane season among us, Travel Insured International, a leading privately-owned travel insurance provider advises travelers not only to insure their travel plans but to do so as soon as they make a payment of deposit toward their trips. It is important to understand that trip insurance plans do not provide coverage for adverse weather claims due to a named tropical storm or its resulting weather patterns unless the plans are purchased before the date when the storm is named. While a hurricane specific policy is not available, travelers can be ensured protection with plans that cover hurricane-related disruptions.
Travel Insured International® urges individuals who are planning on traveling during the 2013 Hurricane Season to invest in a travel insurance policy that includes the following in order to protect their investments as well as their safety dealing with any unforeseen hurricanes.
Trip Cancellation
Travel Insured International's Worldwide Trip Protector plans can provide coverage for Trip Cancellation if weather causes complete cessation of your flight or cruise for 24 or more consecutive hours. This benefit can protect you if a hurricane renders your destination accommodations uninhabitable. It can also protect you if your primary residence is made uninhabitable by a floor or other natural disaster within 10 days of your scheduled departure date.
Trip Interruption
Mandatory Evacuation: If local authorities order a mandatory evacuation at your destination due to a hurricane or other natural disaster during your trip and at the end of the evacuation you have 50% or less of your trip remaining, this coverage can protect you. This can reimburse you up to 150% of your prepaid, non-refundable trip costs when you must cut your trip short. Trip interruption for this particular reason is not included with the Worldwide Trip Protector Lite, or Lite Expanded plans.
Trip Delay
A weather-caused delay of your flight or cruise for six or 12 or more hours can provide Trip Delay coverage of up to $500, $1,000, or $1,500 depending upon the terms of the Trip Protector plan you purchase.
Missed Connection
This coverage can protect you if, as a result of a weather-related disruption of your flight or cruise for a minimum of 3 or 6 hours, you miss your cruise or tour departure. Benefits can be paid up to the limits specified on your selected travel insurance policy. This benefit is not included with the Worldwide Trip Protector Lite.
Cancel For Any Reason
When you are concerned about traveling when a storm might be forming but has not yet reached your destination, your best option is to purchase a Cancel For Any Reason upgrade within 21 or 30 days of your initial trip deposit, depending on the policy selected. The Cancel For Any Reason benefit is not included in the Worldwide Trip Protector Lite, or Lite Expanded plans. This coverage will allow you to cancel up to 48 hours or more prior to your scheduled destination departure for up to the maximum percentage75% of reimbursement of your non-refundable prepaid vacation costs. Always remember the policy must be purchased before the storm is names in order to be valid.
About Travel Insured:
Travel Insured International is one of the largest privately held travel protection companies in the US, and preferred supplier to over 5,000 travel agents, travel consortiums and wholesalers in the US and abroad. As a former division of the Travelers up until 1994, and originator of travel insurance in the US, you can say that the "travel protection" blood lines run deep. Travel Insured International's customer centric claims operation has significant expertise in both domestic and international claims administration.
Travel Insured International
52-S Oakland Ave.
E. Hartford, CT 06128-0568