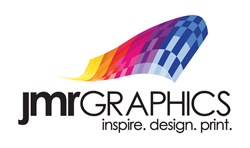 Central Islip, NY (PRWEB) August 19, 2013
On August 19, nationwide car wraps manufacturer, JMR Graphics, comments on Citi Bank's successful advertising for their Citi Bike. The emergence of Citi Bike in New York City, as a flourishing branded utility, is helping to promote a more positive image for Citi Bank.
According to an August 16, 2013 article published by Digiday, entitled, "Citi Gets Serious Brand Mileage From Citi Bike" the bike-share program, Citi Bike has become popular in New York City, since its launch in May 2012. Riders have logged in about 3 million miles, making over 1.5 million trips. The program's 6,000 bicycles have acted as a useful functional outdoor advertising for Citi Bank.
"People are talking about and sharing the program in such a positive way – it's really becoming a part of the fabric of New York City, says Elyssa Gray, head of creative for North America marketing at Citi. "These kinds of opportunities for a brand don't come by every day."
The article goes on to highlight data from Wildfire that shows Citi's Twitter following has grown from 141,487 followers to 166,579 followers. In addition to that, social data from Networked Insights shows that on launch day, Citi Bike drove "almost a quarter of the total Citigroup conversation."
TJ Pannell, a representative from JMR Graphics, a nationwide truck wraps manufacturer, comments on the importance of advertising effectively, "Citi Bike has become a great advertising tool for Citi Bank, acting as a branded utility used by thousands of NYC residents and tourists every day. The Citi Bank brand, being integrated throughout the streets of one of the biggest cities in the world, is experiencing high levels of brand awareness that have already proven to be beneficial to its image."
JMR Graphics is an award winning Nationwide 3M Certified Manufacturer of Graphics for over a quarter of a century. We specialize in branding companies through Fleet Graphics, Vehicle Wraps, Architectural Wall Graphics, Promotional Window Clings, Floor Graphics, Event Signage and much more. We offer a variety of 3M Graphics Films, which are specially designed for most surfaces that require a changeable, short and long-term application. Our exceptional "Turn Key Service" is backed with a 3M MCS Warranty to give you peace of mind when you need optimum performance for the intended life of your graphics. With our state-of-the-art, cutting-edge facility we inspire our clients by providing creative design, custom-printed graphics and handle a network of nationwide installers. JMR Graphics provides expert capabilities and capacities needed to meet any graphic challenge.
###