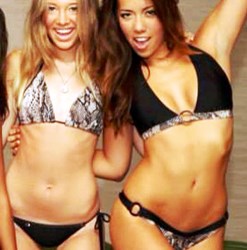 MIAMI FL (PRWEB) August 19, 2013
The brand made a splash at Miami Swim Week this year in the featured runway presentation at the Where Magazine and Planet Fashion TV event for Swim Week. Swim Week Miami is an annual summer event that is the biggest fashion exhibition for swimwear in the world.
Connie Borja has been featured in magazines around the globe but she is still considered an emerging designer and that's fine with her. She loves being the "hot" new kid on the block.
Her suits have a distinctly young, fresh and sexy vibe. They are playful and sophisticated all at once.
Next up for Connie and the Amour line is LA Fashion Week.
Find out more about Amour Luxury Swimwear at http://amourluxuryswimwear.com