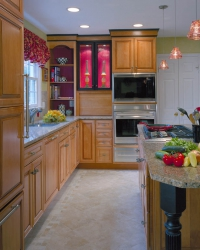 Shreve/McGonegal is determined to give you the highest level of quality so you will know firsthand why the Northern Virginia Community recommends them so highly.
Washington DC (PRWEB) August 25, 2013
Shreve / McGonegal was awarded the "Best of the Best" designation for excellence by Follow Media Consulting, Inc. in the category of Remodeling Northern Virginia. This award signifies the continued commitment and dedication of the area's best in home remodeling services.
Shreve McGonegal is an Angie's List Super Service Award winning plumber and remodeling contractor servicing Arlington, Fairfax, and all of Northern Virginia. Family owned and operated since 1915, they are the oldest service company in Northern Virginia. Shreve is licensed, bonded, and insured, and includes a one year warranty on all service work parts and labor. They offer service appointments Monday through Saturday, as well as 24-hour emergency service.
Shreve McGonegal offers a full line of building and design services for kitchen, bath, and other renovations, as well as plumbing, heating, A/C, electric repair and replacement parts.
Shreve McGonegal is comprised of three firms, F.A. McGonegal, Shreve and Falls Church Supply, all of which specialize in home design, repair and building services. It design services extend to kitchen and bath renovations, while its installation and repair services include electric, plumbing and heating. Along with these services, it is also a retailer of residential and commercial bath products.
Visit their Northern Virginia location or contact them for more information. Call them at phone number 1-800-SM-WORKS or 703-385-9441. Or, visit their website at http://www.1800smworks.com/remodeling-northern-virginia/ to know more about their home remodeling services.
About Follow Media Consulting, Inc.
Named one of the best SEO companies by Jonas Marketing, Follow Media Consulting, Inc. is a rapidly growing worldwide firm of SEO, Social Media, and Mobile Marketing Professionals. Follow Media Consulting, Inc. headquarters is located in Richmond, VA. However, our professional team is networked across the world, with regional offices across the United States, in the United Kingdom, Canada, Australia, France, South Africa, the Philippines, and India.