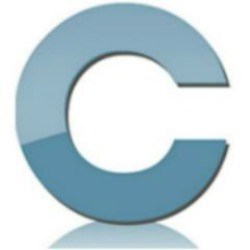 Salt Lake City, Utah (PRWEB) August 19, 2013
As the world continues to extend their alternative resource markets, people are beginning to develop interests and ambitions that revolve around clean power. CleanEdison offers courses and training that prepare patrons for certification and entrance into the clean workforce. With classes ranging from LEED Green Associate preparation to BPI certification courses, more people are taking advantage of the affordable education that is typically followed by a wide selection of job opportunities. In order to continue with their high standards, CleanEdison has formed an advisory board of leading experts in the industry, ensuring the classes retain their quality and integrity.
The formation of the board began with a search for individuals who were passionate about solar energy training and furthering the development of alternative power sources. CleanEdison's passion for education was satiated with the addition of Fred Hill, an education investor who possesses a background in corporate finance.
Another advocate for CleanEdison holds experience with BPI certification courses, having taken them himself. Terry Clausing is a liscensed engineer from Ohio who is passionate about building development and awareness. He often teaches courses about resource awareness and is a partner of Drysdale Energy LLC.
As CleanEdison offers specialty classes, such as LEED Green Associate preparation, it only made sense to add an expert in specialty education advising. John Parnell advises clients for a wide variety of educational platforms including corporate and professional education, career school, for-profit K-12, and post-secondary institutions. Financial expert Jacob Voorhees also brings knowledge revolving around investment banking and consumer acquisition. His advisory position focuses on education and technology industries, qualifying him as a perfect advisor for CleanEdison's solar energy training.
Utilizing experts in a variety of financial, educational and alternative energy fields provides a well rounded advisory board for CleanEdison. These four individuals make up a solid base, which will continue to develop and grow. More additions to the board are already in development; CleanEdison having expressed their desire to enlist qualified professionals who advocate the education of clean power development. The advisory board will play a large role with the adaption of their classes through time. As the industry continues developing, their BPI certification courses and LEED Green Associate classes with advance as well, embracing new developments and technology as the market progresses. For more information about their classes or to read more about their new advisory board, visit their website at http://www.cleanedison.com.